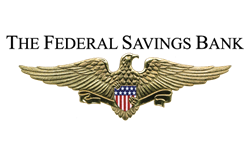 It is possible to receive $6,000, or sometimes more, when refinancing with plans to update into a VA home loan.
Chicago, IL (PRWEB) November 01, 2013
Being a veteran has its advantages, one of which is being able to apply for a VA home loan to become a homeowner. The Federal Savings Bank, a veteran owned bank, encourages eligible veterans to take advantage of VA-backed mortgages with better terms than a regular mortgage. Borrowers can take out a loan from a private lender that is partially insured by the VA to help buy, retain, build or repair a home.
Benefits of VA home loans
VA home loans usually require little or no down payment, making them a great option for first-time homebuyers. In addition, the current VA mortgage rates are historically low, making now a great time to buy with low monthly payments. While credit requirements have been tightened by lenders as a result of the housing bubble that contributed to the recession, veterans are able to get a VA home loan with more relaxed qualifying standards.
For VA loan refinancing, there are green incentives for veterans who buy a home they plan to upgrade. It is possible to receive $6,000, or sometimes more, when refinancing with plans to update into a VA home loan.
Tips for Getting a VA Home Loan:
Credit check
When shopping for any type of loan, it is important to get a credit check. While the lending requirements for VA loans are somewhat different than other types, any mistake on a credit score could impact eligibility and affect terms. For people with lower credit scores, VA home loans are still an option, as the VA does not have a minimum requirement. Rather, benefits and eligibility are based on duty status and the length of service commitment, as well as a veteran's ability to repay the loan.
Pre-approval
When deciding to apply for a VA home loan, it can beneficial to get pre-approved before starting to shop. With a pre-approval from a lender and the VA, a person can be better off in a competitive housing market where other buyers might not have the same credentials.
Choosing a loan type
With interest rates near record lows for both long- and short-term loans, choosing either a fixed- or adjustable-rate loan is a tough decision. Adjustable-rate mortgages can be great for those who don't plan to live in their homes for longer than a few years and can take advantage of low introductory rates before they rise. The interest on an ARM can change on an annual basis or remain low for a certain number of years.
However, with the Federal Reserve's recent decision to continue its quantitative easing program into 2014, interest rates are likely to remain low. Fixed-rate mortgages with terms between 15 and 30 years are typically for homeowners who plan to remain in their house for a long period of time. In a market where interest rates are expected to rise, a fixed rate can provide some security and stability for mortgage payments. When shopping for a mortgage, compare rates to find the lowest one available.
Contact the Federal Savings Bank, a veteran owned bank, to explore VA home loan options.