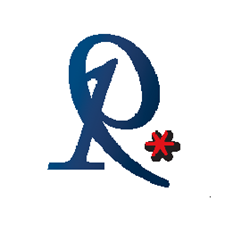 "Using Cloudfyi provides us financial reporting reliability and we don't have to worry about weighing down the technology on our end."
Fort Lauderdale, FL (PRWEB) November 01, 2013
Renovo Corporation, a leading provider of financial reporting solutions, announced the launch of Cloudfyi, the cloud version of its successful on-premises financial reporting software, Renovofyi. The addition of Cloudfyi to Renovo's product suite expands the company's market reach as well as the range of offerings for clients.
"We are proud as a leader in financial reporting to be the first company to launch an independent financial report writer for the cloud. Cloud computing is rapidly becoming a reality and is driven by a desire to significantly improve business and IT agility. With our Cloudfyi release, companies will be able to quickly produce financial statements and provide the supporting details that managers need to more effectively run their businesses, without installing any hardware or software. Our vision is to leverage the latest technology innovations with our world class financial reporting solutions to help businesses of all sizes increase productivity and lower IT cost," said Renovo President, Maureen Okerstrom.
Cloudfyi deployments include a financial report writer, general ledger connections, and the option of foreign currency translation. The software's cloud environment is secured through hosting certified for ISO27001, SSAE 16, PCI DSS, and HIPPA compliance, HTTPS encrypted transmissions, and daily separate data backups for each client.
The launch of Cloudfyi coincides with growing interest from the business community as the value of cloud software deployment is becoming more widely understood. Companies are recognizing how to apply the benefits from increased access to data, improved data security, IT efficiencies, and reductions in capital requirements to their own departments and bottom line.
"Our company is going through exponential growth, the IT department in particular, and we've been catching up on everything tech related," said Amber Patterson, a Financial Analyst with Turtle Mountain, LLC, a producer of dairy-free food products. "Using Cloudfyi provides us financial reporting reliability and we don't have to worry about weighing down the technology on our end."
Cloudfyi opens up new financial reporting options for companies that may need sophisticated financial reporting but have been previously prevented from using them due to limited IT resources or the high upfront cost of software licenses. Businesses benefit because cloud deployments don't require the hardware and maintenance typically utilized in on premises installations; they also use subscription models instead of purchased licenses.
About Renovo Corporation
Renovo Corporation provides financial reporting solutions that streamline the design, compilation, and distribution of financial information. Solutions include: Renovofyi, a financial report writer, Cloudfyi, a SaaS reporting solution, Currencyfyi, a currency translator, and Connectfyi, a flexible general ledger integration tool. Deployed on premises or in the cloud, Renovo's web-based software offers secure, on demand access to financial reports anytime, anywhere in the world, empowering decision makers with the financial intelligence needed to make sound business decisions. Thousands of users in national and multinational corporations around the globe utilize Renovo solutions to increase productivity and effectively manage their businesses. For more information, please visit http://www.renovofyi.com.