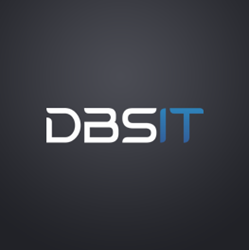 We are an innovative technology solutions and service provider head quartered in Perth Western Australia.
Perth, Western Australia (PRWEB) November 05, 2013
With Perth's local retailers struggling to compete with online shopping, many in the industry are looking for new ways to streamline their operations and embark on cost-saving exercises. Upgrading to more powerful and efficient software systems is one such strategy. Custom software development can boost the efficiency of sales, stock-taking and other functions. This month, leading Perth Software Development Company, DBSIT, has confirmed their commitment to meeting the growing demand for specialist software development in Perth's retail industry.
For many years, DBSIT has established an esteemed reputation amongst Western Australia's most prominent companies. Working with multi-layered teams across a number of disciplines has allowed the professionals at DBSIT to hone their business consulting skills. Their philosophy is based firmly in the principle of understanding a business as a whole, not just as an IT entity. Retail businesses need to understand the potential of customised software in every aspect of their operations, from basic infrastructure to advanced online sales and marketing campaigns.
In recent years, Australian retailers have lamented the rise of online retailing, particularly from overseas sites. Online stores have increased their grab of local market share by providing a cheaper alternative to the traditional bricks and mortar retail model. Now, local retailers are also entering the world of e-commerce. They have realised they can effectively capitalise on their established brand name by creating a winning formula of both high street and online sales.
To remain competitive, local retailers need to maintain a consistent online marketing campaign. DBSIT has helped many retailers initiate a social media presence that is deigned to build impressive customer databases. SEO Services strategies push sites to the top rankings on major search engines (Google), while targeted advertising reaches customers on the sites they visit most.
DBSIT also advises clients on the importance of professional Web Development Perth. Sales via smartphones and tablets are rapidly increasing, so mobile friendly design is fast becoming another DBSIT speciality. iPhone Application Development is now evolving into App Development for multiple platforms. The professionals at DBSIT are helping many retailers navigate this rapidly changing and complex field. For more information about their Web Development & SEO services, please visit http://www.dbsit.com.au/ or call Denver Wanigasekera at 1300800701.