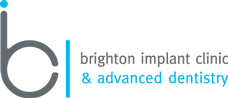 Smile with confidence.
Hove, East Sussex (PRWEB UK) 4 November 2013
As everyone knows, Halloween's the time of year when kids can't wait to dash out the door and get as many sweets as possible. It's a great introduction to the fall season, bringing families together for tricks, treats, and a handful of frightful memories to last a lifetime.
However, as many can also relate, Halloween can be a parental nightmare. With so much candy going around, there are heightened prospects of children developing oral health issues such as cavities—and maybe a risk or two for the grown-ups among us who indulge in some sweets as well.
Dr. Bruno Silva, Principal Dentist of the award-winning Brighton Implant Clinic, offers the following five tips for keeping you and your family's teeth safe from the "Sugar Monster" this Halloween season.
1. Take the time to teach and strengthen your family's knowledge and practice of good oral hygiene. With all the candy flying around, it's the perfect time to reinforce good habits and practices for life. Eat healthy meals, brush and floss daily, and schedule regular dental check-ups for good oral health.
2. Brush the sugar away. It's important year-round to brush and floss your teeth for at least two minutes, at least twice a day. But doing so during Halloween or afterward, right when you've finished partaking of your sweetly spoils, will be a strong preventative against cavities. If your candy's sour, wait for at least 30-60 minutes after you've finished eating it before brushing for best effects.
3. Set some guidelines and stick to them. Establish the rules for how much candy you and your children should eat each night, and hold yourself to it. Again, preventative measures are the best safeguard against oral health issues.
4. Sort the candy by type. Sticky, chewy candies are strong candidates for causing cavities. Candies that feature gummies, taffy, or caramel as part of their texture or composition are likely to get stuck in your teeth, where it's difficult to get it out. Keep aware of what you and your family are consuming.
5. Most important of all, eat in moderation. One of the best safeguards is to police yourself and eat only a little a day. Store the extra candy in a hard-to-reach spot, or consider giving it to a worthy cause.
Brighton Implant Clinic has three clinic locations located in Hove, Hailsham, and Brighton, and is a two-time award winner of the Private Dentistry Awards. Its staff has collective experience of decades of implant placement and treatment services. In addition, the centre is internationally reputed for its world-class patient care and top-quality dental implant and treatment services, with patients venturing from all over the UK and as far as Australia and the United States for treatment
Please visit http://www.brightonimplantclinic.co.uk/ to learn more about the practice's services and schedule a free initial consultation.