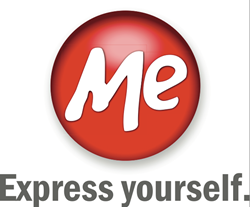 Price.Me is a tool to connect top brands and merchants with shoppers looking to compare prices.
Podgorica, Montenegro (PRWEB) November 04, 2013
The .ME Registry is proud to present the newest social shopping comparison engine Price.ME.
Created by Dmitry Nartov, an e-commerce marketing director and Google certified adwords specialist, and Benjamin Kotler, an experienced business developer, Price.me, formerly known as Pricehole.com launched in August 2013. Price.me was created as a tool to connect top brands and merchants with shoppers looking to compare prices, and find the best deal online and share their experience.
Customers of Price.Me will benefit from query responses from a robust internal database displaying large feeds of inventories to create a unique shopping experience. Price.me works with merchants by responding to a customer's search query and presenting products, pricing and store reputation allowing the customer to make the final choice of where to make the purchase. The comparison engine uses sophisticated marketing technology to allow merchants to drive highly targeted traffic to their site. Built in social features allow customers to share their shopping experiences on Facebook and other channels to get feedback and give recommendations to friends.
"Most existing Price Comparison engines were developed 8-10 years ago and no industry changing product has been released since," explains Price.me founder.
Dmitry Nartov: "We are using the latest Coding and Hosting technologies to utilize the power of data and today's UI standards. We chose a .ME domain to let visitors to our site know that our price comparison, price sorting tools, product videos, and entire shopping experience is tailored to them."
Price.me was developed through the .ME Registry Premium Domain Program, an initiative that matches businesses and startups with great, catchy domain names.
CEO of the .ME Registry, Predrag Lesic states: "We are so proud to announce the launch of Price.me, which began as a .ME premium domain. It is the mission of the Premium Domain Program to match our premium domains with the business or startup that will put them to the best use. Price.me is a great domain name and is matched with an excellent business model. We look forward to their great success."
For more information or to being price comparison, please visit http://www.price.me.
For .ME Registry news and other examples and articles about the many clever uses of .ME, please visit http://www.domain.me/blog.
About the .ME Registry:
.ME Registry (the d.b.a. of doMEn, d.o.o.) was chosen by the government of Montenegro to operate the new .ME domain name extension. .ME Registry partners include ME-net, GoDaddy and Afilias Limited. ME-net is a Montenegrin registrar and its founders are leaders of the ICT sector in Montenegro, who among other things participated in a successful privatization of Montenegrin largest ISP. GoDaddy is the largest worldwide mass-market hosting provider by annual revenue according to Tier1 Research (Mass-Market Hosting Report-Winter 2011) and is the world's No. 1 domain name registrar. Afilias Limited is headquartered in Ireland and is a leading registry services provider, supporting more than 15 million domains worldwide.