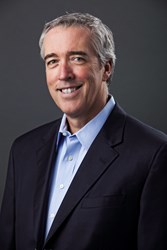 ORTEC has a strong track record of helping global beverage companies to increase efficiencies and drive growth via supply chain optimization.
Atlanta, GA (PRWEB) November 05, 2013
Investing in technologies such as the ORTEC optimization suite is in line with Molson Coors strategy to serve customers quicker and more efficiently. Molson Coors is proud to lead the market with innovative beverage delivery and sustainability initiatives and to be recognized as best in class in the beverage industry sector leader on the Dow Jones Sustainability World Index. By partnering with ORTEC, Molson Coors will continue to be the preferred vendor for its customers by providing service excellence through supply chain optimization. Molson Coors Canada now has the tool it needs to leverage efficiencies in the future, which was not possible with legacy systems.
"We are honored to contribute to Molson Coors long-term strategic goals by optimizing their beer delivery," stated Jeff Wilson, President of ORTEC. "ORTEC has a strong track record of helping global beverage companies to increase efficiencies and drive growth via supply chain optimization."
Molson Coors recently announced in its 2013 Sustainability Report that between 2008 and 2012, they saved $10 million per year due to increased efficiencies including: lower use of energy and water, reduced waste fees and taxes, and sales of materials that would otherwise have been disposed. Strategic environmental performance goals through 2020 will result in additional savings of $16 million per year. Last year, the company announced ambitious new long-term targets to achieve further reductions: 25 percent in energy intensity, 15 percent in GHG intensity and 20 percent in water per unit of production by the year 2020.
About ORTEC
ORTEC is a leading provider of advanced planning and optimization solutions and services. ORTEC optimization software results in optimized fleet routing and dispatch, vehicle and pallet loading, workforce scheduling, delivery forecasting, logistics network planning and warehouse control. ORTEC offers stand-alone, custom-made and SAP® certified and embedded solutions, supported by strategic partnerships. ORTEC has recently won awards from Computerworld, Supply Chain Brain, Consumer Goods Technology and GBC Health. ORTEC has over 1,750 customers worldwide, 700 employees and offices in Europe, North America, South America and the Pacific Region.
About Molson Coors Brewing Company:
Molson Coors Brewing Company is a leading global brewer delivering extraordinary brands that delight the world's beer drinkers. It brews, markets and sells a portfolio of leading premium brands such as Coors Light, Molson Canadian, Carling, Blue Moon, and Keystone Light across The Americas, Europe and Asia. It operates in Canada through Molson Coors Canada; in the US through MillerCoors; and in the U.K., Ireland and in many Eastern Europe countries through Molson Coors Europe. Molson Coors is listed on the Dow Jones Sustainability Index for North America. For more information on Molson Coors Brewing Company visit the company's website, http://www.molsoncoors.com.