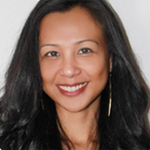 As owner of a fashion collection, you have to understand how buyers think, what they look for and how and when they shop.
New York, NY (PRWEB) November 05, 2013
In a recent FashionMingle.net interview with fashion consulting company, FAB Counsel, owner Mary Vallarta discusses her online course for emerging designers, "How To Sell Your Fashion Line To Buyers and Sellers" and offers insider tips to designers from years working as a fashion buyer.
The online course was created for designers who want to build a successful fashion business by creating and maintaining relationships with the right buyers and retailers. As a fashion industry insider, Mary Vallarta wanted designers to understand that "as owner of the line you have to understand how buyers think, what they look for and how and when they shop" in order to successfully sell your collection.
Through enrolling in the online course, the designer has access to a complete database of videos, checklists, and other course materials designed to help them walk through the entire retail buying process and prepare for it each step of the way. After completing the course, the designer will have a solid foundation of the knowledge about how to sell their line to buyers and retailers.
The course videos start from the beginning with brand identity and how to best prepare a brand for buyers. The designer will then be taken through the complete process from the approach, to planning, to execution and delivery.
The subscription to the course also includes a list of tradeshows, a fashion industry resource list and designated Q-and-A sections following each video session where specific questions will be answered by experts.
Mary Vallarta and Enrico Moses from FAB Counsel created this course after both working in the retail industry for over nine years. Along with advice from FAB Counsel, the course includes tips from buyers at Hautelook, Nasty Gal, Bebe, Lane Crawford and Macy's and sales reps and brand managers from Ted Baker, The Cohesive Group and Studio A.
FashionMingle.net, a PR platform for fashion entrepreneurs, has partnered with FAB Counsel to offer a 15% off promotional code for this course at FashionMingle.net.
FashionMingle.net is a PR platform for fashion entrepreneurs to share, discover, and mingle. The business directory and social network create a platform for fashion entrepreneurs to promote their services and grow their business. More information can be found at FashionMingle.net.