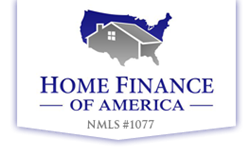 (PRWEB) November 05, 2013
"Many unscrupulous mortgage companies promoted high-risk hybrid lending products in the years leading up to the turmoil that the market experienced a few years back, and this created a bad association for many consumers with the term adjustable rate," says David Davitch, CEO and founder. "Our company stayed away from those highly volatile products and continues to offer loans that offer an initial fixed period of three to ten years with only one adjustment each year after that. This creates a tremendous opportunity for significant monthly savings."
"The most popular of our ARM loans has typically been the 5/1 option," says vice president Fran Kelly. "As we have consistently offered this product at roughly one percent below our standard 30-year fixed rate, a home buyer taking on a $200,000 loan stands to save up to $40,000 in interest over the life of a loan, and $10,000 just in that initial five-year period by taking the 5/1 loan. Such savings, coupled with protective limits on the amount of the rate adjustment, make this loan a tremendous opportunity for our clients."
Industry statistics tend to support H ome Finance of America's view, as, prior to the real estate bubble of 2008, homeowners on average were staying in their home and/ or their loans for only about six years. The data available thus far for the years since 2008 have not shown an appreciable increase in these norms. Additionally, a review of ARM rate offerings that would be due to adjust this year show that most would actually adjust downward, thereby benefiting the borrowers.
About Home Finance of America:
Home Finance of America is a direct lender and has the ability to lock rates for borrowers at the time they wish to apply. New mortgage applications are taken by phone or online at HFAmerica.com. Licensed loan officers are available at 1-800-358-5626.
Home Finance of America is headquartered outside of Philadelphia, PA. The company has specialized in originating low rate residential mortgage loans to qualified borrowers since 1993. They are a national leader in online mortgage lending. Current rate offerings and loan programs can be found on the company's website at http://www.hfamerica.com/todaysrates.html.
Reviews from their customers can be found at http://top100reviews.com/business/home-finance-of-america-mortgage-lending/.