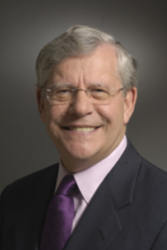 Having seen Leadership Capital Group grow from the ground up... and as such a small firm with significant brand recognition, I was intrigued by the opportunity to assist them in taking their firm to the next level.
Westport, CT (PRWEB) November 14, 2013
Leadership Capital Group, a premier global executive search firm, announced today the expansion of its Advisory Board with the appointment of John Bassler, a veteran from the executive search industry.
John Bassler is a Senior Business Executive who now serves as a Consultant and Advisor to large, small and start-up businesses, after having spent about thirty years as a Leader in the Executive Search Industry. Most recently, he served as a Managing Director of executive search firm - Korn/Ferry International based in the flagship New York Office. Prior to his twenty year affiliation with Korn/Ferry, Mr. Bassler spent 10 years with Heidrick & Struggles.
Recruited to join Korn/Ferry as Managing Director of the firm's New York Office, he held a number of key leadership positions including Global Executive Committee Member prior to the firm's going public; Global Practice Leader of the large Consumer Practice; and Managing Director of the Company's Northeast Region of six offices: Stamford, Boston, Toronto, Philadelphia, Princeton, and Washington, DC. Always focused on "delighting his clients", he held these management roles, while remaining one of the firm's top individual producers.
"John brings a wealth of experience to our firm. Over the years, our paths have crossed many times, mostly John trying to recruit me to a larger firm. I always had the utmost respect for him. I am glad we will finally have the opportunity to work together and take Leadership Capital Group to the next level of growth while maintaining great quality work for our clients," said Marc Lewis, CEO of Leadership Capital Group.
John Bassler noted, "Having seen Marc Lewis grow Leadership Capital Group from the ground up with help from his Partners and a successful team, and as such a small firm with significant brand recognition, I was intrigued by the opportunity to assist them in taking their firm to the next level. They have so much passion and potential and are an outstanding group of professionals. I am pleased to be here."
Mr. Bassler is active in the community and is a Director of the Board of Liberation Programs, Inc., a Connecticut not for profit dedicated to assisting individuals with substance abuse issues. He holds a Master's in Business Administration from George Washington University and a Bachelor's in Economics from Brown University. He also served as an officer in the U.S. Navy.
About Leadership Capital Group
Leadership Capital Group is a premier globally-focused Board of Director and executive search firm consulting at the senior executive and C-level. With clients and candidates from the Americas, EMEA and Asia-Pacific markets, Leadership Capital Group is known for engaging the unengageable and marrying first-rate talent with clients.