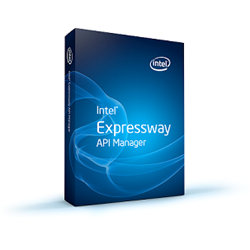 API Management sits at the intersection of asset sharing and enabling Enterprise mobility programs.
San Francisco, CA. (PRWEB) November 06, 2013
API Management platforms are emerging as a strategic technology choice and strategy for Enterprises extending their existing assets, applications and business processes to customers through mobile channels.
The rise of Enterprise-wide BYOD initiatives drives the need for a technology strategy that meets the scalability and availability requirements of large Enterprises while keeping internal costs in check. API Management sits at the intersection of asset sharing and mobile enablement, offering Enterprises a double-win for reaching new markets and lowering barriers to internal API sharing. Intel's Director of Product Management, Blake Dournaee will examine both low cost "app-enablement" and sharing of internal API resources.
Intel is a sponsor of the QCon International Software Development Conference which runs November 11th through 13th at the Hyatt Regency at 5 Embarcadero Center in San Francisco, CA.
Presentation: The Magic Behind Enterprise Apps: How to expose Reliable, Scalable and Secure Enterprise APIs?
Blake Dournaee will present the session, "The Magic Behind Enterprise Apps," which is part of the "Demystifying the API Lifecycle" track that will run from 5:20pm to 6:10pm on Monday, November 11th.
In the session, he will explore the often forgotten back-end architecture for mobile apps which should expose cross-platform APIs to mitigate some of the effects of mobile O/S fragmentation. The talk covers a detailed discussion of the evolution (or devolution) of the three tier architecture into an optimized, decoupled 2-tier architecture for API exposure that addresses security and data mediation which enables a traditional Enterprise to leapfrog to mobile applications.
Presentation: The Coming of Age of Internal API Management
Blake Dournaee will present the session, "The Coming of Age of Internal API Management", which is part of the "Solutions" track that will run from 4:05pm - 4:55pm on Tuesday, November 12th.
In this session, he will explore the evolution of the service layer in the context of the new prevailing developments in API management and describes new architectural approaches an Enterprise can take as they look to merge these two worlds, taking the best practices from both domains. He cover some of the benefits of looking at existing SOA deployments through an API lens.
Blake Dournaee is currently the Product Manager responsible for Intel Expressway line of API Gateway and Data Protection software products. Blake was a specialist in applied cryptography applications at RSA Security and a frequent speaker at API & PCI-DSS conferences throughout the US and Europe. Blake is an established author who wrote the first book on XML Security and co-authored "SOA Demystified" from Intel press.
Enterprise Grade, Secure API Management
As a sponsor, Intel will be demonstrating the capabilities of Intel® Expressway API Manager, which combines capabilities of on-premise and hybrid API management through integrations with Intel Mashery. It is the first composite, certified API management solution available with the security, speed and scalability features designed for the most demanding Enterprise environments. Expressway is available directly from Intel. The platform provides full multi-tenancy capabilities and can handle over 18 billion API calls per month per node. It is cloud-ready and runs on-premise or in hybrid cloud environments.
About Intel's Enterprise API Management Platform
Intel has recently acquired Mashery, the analyst recognized leader in SaaS API Management. Intel has just released a fully functional API Management Platform which for local, and hybrid deployments. The platform includes Intel's market-leading Expressway Service Gateway and Tokenization Broker technology that provides proven strength in enterprise grade security, performance, service integration and data compliance. Intel offers a complete portfolio of market leading API Management capability covering all the possible API Management deployment models. This offers the flexibility to an architect in choosing the best fit deployment model for his or her use cases within the integrated product portfolio. Furthermore, the architect can move from one deployment model to another within the same product portfolio as the requirements and use cases evolve.