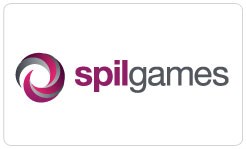 Hilversum, The Netherlands (PRWEB) November 05, 2013
Today Spil Games and Hunter Hamster Studio announce plans to develop HTML5 versions of the hit online game series Snail Bob, which has exceeded more than 600 million game plays to-date across the globe.
Snail Bob, a series of 4 games (and counting), has been enjoyed by Spil Games' 180 million monthly active users since 2010 and has occupied the 'most played' game spot on numerous occasions. Each game in the series is to receive HTML5 development, the first of which is slated for release by early 2014, with more versions to follow.
"HTML5 is still a new frontier for many indie game developers like us so we're looking forward to embarking on this new opportunity with Spil Games," said Andrey Kovalishin, co-founder of Hunter Hamster Studio which developed the Snail Bob game. "For us, reaching a global audience across all mobile and PC devices is key. Spil Games' publishing and marketing support will help us reach even more game players who play their favorite games on a variety of devices throughout their day."
To learn more about the development of Snail Bob from Andrey Kovalishin take a look at this video: http://bit.ly/17BXmYk
"Spil Games is investing heavily in HTML5 gaming because we believe this is the future of mobile gaming. With increasing competition in the fragmented mobile gaming space, developers are being forced to invest in multiple game versions for platforms and fight for space and recognition on saturated app stores," said Dan Prigg, senior director of Games, Spil Games. "Our plans for HTML5 development were birthed as the number of users accessing our sites via mobile increased, coupled with our ongoing desire to help and support indie game developers. We are committed to working with developers to make their games a success, help simplify HTML5 development and bring our audiences to their games to ensure they make money."
Spil Games has on-going plans laid out for the development of its HTML5 platforms and is committed to helping developers achieve hassle free success in this space. Developers interested in learning more about how Spil Games can support your HTML5 development please contact: licensing@spilgames.com.
About Spil Games
Spil Games' mission is to unite the world in play through a localized global network of online social-gaming platforms tailored to girls, teens and families. These platforms, the most important of which are GirlsgoGames (for girls between 8-12) and A10 (for teens 12-17), are localized in 15 languages, and entertain more than 180 million active users from around the world each month. These platforms host popular casual and social games that encourage players to connect and challenge themselves and each other while sharing their creativity. Additionally, Spil Games is present on mobile devices through browser-based and native application versions of the company's targeted social-gaming platforms. For more information, please visit http://www.spilgames.com/.
About Hunter Hamster
Hunter Hamster is a small independent studio from Russia. Having started developing Flash games the studio currently investigates other platforms as well. The most well-known game franchise the company have developed is Snail Bob; a multi-platform brand. The distinctive characteristics of Hunter Hamster Studio's games are humor, plenty of funny animations and all age suitable game play. For further information visit; http://hunter-hamster.com/