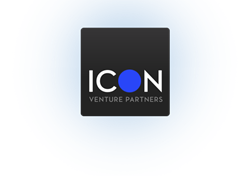 "We have always believed a hands-on approach is key to successful early-stage investing." - Jeff Hinck, general partner, Icon Venture Partners
Menlo Park, CA and Minnetonka, MN (PRWEB) November 06, 2013
Icon Venture Partners, an innovative venture capital firm focused on early-stage enterprise technology companies, today announced the final close of a $100 million fund, Icon Venture Partners I. The oversubscribed fund will invest in companies across key enterprise technology sectors.
Icon Venture Partners was founded in 2012 by veteran investors Charles Beeler and Jeff Hinck, who invested together for more than fourteen years prior to joining forces to form Icon Venture Partners. The firm's founders have worked in early-stage venture capital since 1997, generating more than a six-fold return on companies in which they co-invested.
"There has been a massive change in the past five years as early-stage enterprise technology companies can get to market faster and require significantly less capital to do so. This shifts more of the risk to the go-to-market phase," said Charles Beeler, General Partner and co-founder at Icon Venture Partners. "What has not changed is that entrepreneurs want to work with investors who understand the go-to-market challenges, will commit time and resources to help their company succeed and have the capital necessary to support the business as it scales. We formed Icon to meet this specific need."
In addition to the institutional investors in the Icon fund, the founders brought together a group of over 80 enterprise technology professionals who each invested in the fund and form the Icon Technology Partners group. This group includes senior business leaders, successful entrepreneurs and recognized technology experts who help Icon identify and evaluate investment opportunities and work with the Icon team to help these companies succeed.
"I've known the team at Icon for years and am excited to be included in the network of successful entrepreneurs and senior executives they brought together to form the Icon Technology Partners fund," said Ben Fried, CIO of Google.
"We have always believed a hands-on approach is key to successful early-stage investing. With the Icon Technology Partners we've put together an incredible group of industry experts who help ensure we truly add value to our portfolio companies," said Jeff Hinck, co-founder and General Partner of Icon Venture Partners. "We consider these individuals to be some of the icons of the technology industry and are excited to work with them as we invest in the next generation of industry icons."
"The Icon team provided invaluable resources as we built iTKO into the premier virtual software services company. I look forward to continuing to work with Icon as one of the Technology Partners in their broad network of entrepreneurs and senior enterprise executives," said John Michelsen, CTO of CA Technologies. "Icon's focus on early-stage enterprise technology companies, broad enterprise network and hands-on investment approach distinguishes them in the venture landscape."
Icon Venture Partners invests in seed and Series A rounds of companies that are taking advantage of the capital efficiency brought about by lower cost, high performance computing infrastructure and a faster time to market for today's enterprise technology start-ups. Key enterprise market segments targeted by the firm include big data, cloud technologies, infrastructure software, mobility, SaaS, security and storage.
Icon Venture Partners I has invested in five companies to date:

Appboy, the leading platform for mobile relationship management
Bugcrowd, a security platform enabling enterprises to connect with security researchers worldwide
9Lenses, a SaaS solution that enables the collection and analysis of organizational intelligence
Sport NGIN, a provider of web and mobile software solutions for sports organizations
Swiftstack, a provider of private cloud storage solutions powered by OpenStack Swift
In addition to the Icon Venture Partners I investments, Icon's investment team has generated recent exits from early investments in companies including Compellent, Enstratius, iTKO and Jigsaw, and serves on the boards of companies such as Atlantis Computing, Badgeville, Coupa, Lockpath and Joyent.
About Icon Venture Partners
Icon Venture Partners combines a targeted focus on early-stage enterprise technology startups with a hands-on, value added approach to working with its portfolio companies to help emerging enterprise technology startups become market leaders. The firm was founded by seasoned investors Charles Beeler and Jeff Hinck, who have been successfully investing in early-stage technology companies since 1997. Headquartered in Menlo Park, California and Minnetonka, Minnesota, Icon Venture Partners makes seed and early-stage investments in sectors across the enterprise technology market including big data, cloud technologies, infrastructure software, mobility, SaaS, security and storage. For more information, please visit http://www.iconvp.com.