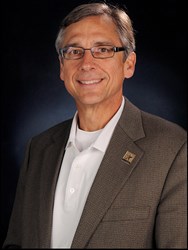 We truly are behind our military vets 100% for their commitment to our country and for their sacrifice.
Orlando, FL (PRWEB) November 07, 2013
Entrepreneur Magazine's November 2013 issue lists the top 75 franchises that offer incentives for veterans. The International Franchise Association's campaign Operation Enduring Opportunity set a goal of 80,000 military veterans and their spouses to either become franchisees or be employed by a franchise by 2014. The article, "Active Duty," details the extra efforts taken to honor those who have served in the nation's armed forces.
"We work hard to offer military veterans a chance to become entrepreneurs as they transition out of the military," said U.S. Lawns President Ken Hutcheson. "It feels good to have U.S. Lawns be recognized in Entrepreneur Magazine as a supporter of veterans. We truly are behind vets 100% for their commitment to the United States and for their sacrifice. We are always looking for the right fit for a new franchisee, but it's important that the chemistry is right to work together. It seems more often than not that military veterans easily move into a culture of franchising because they understand what it means to be a team player from the start. It is part of their military culture. Like us, they understand discipline, efficiency, responsiveness, camaraderie and community. We are proud to help them get started and provide support they need to grow their business and become a success story."
About U.S. Lawns
Founded in 1986, U.S. Lawns services commercial landscape customers through a network of over 260 locally owned franchise locations nationwide, providing customized commercial grounds care and snow & ice management services to corporate campuses, retail centers, industrial parks, multi-family residential communities and other commercial customers. U.S. Lawns also provides multi-location property managers and owners with centralized billing and one point of contact through Strategic Accounts.