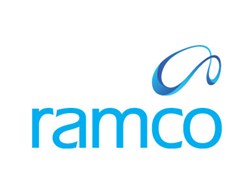 Dubai, UAE/ Chennai, India (PRWEB UK) 8 November 2013
• MEA (Middle East & Africa) becomes the third largest market for Ramco after India and America

Customer acquisition rate in the region doubles in 2012-13
Adds Sharaf DG, Engsol, DhaarYaas, Al Shabab Club, Blue Nile Mashreq Bank and Nesma as new customers
Announces successful implementation across large organisations with multi-country operations
Ramco Systems, an enterprise software product company focused on delivering ERP on cloud, tablets and smartphones, today showcased its all new HR & Talent Management solution, Ramco HCM on Cloud (Human Capital Management). Since the global launch of Ramco HCM on Cloud in June this year, Ramco has added some of the largest business conglomerates in the region as its customer. In the last five weeks, Ramco added 6 new customers for its ERP/HCM on Cloud offering. This includes Sharaf DG (leading retail chain with 8000+ employees across 13 countries covering UAE, GCC, Middle East & Far East), Engsol (Engineering Solutions company headquartered in Abu Dhabi), DaarYaas Group (retail group with presence spread across UAE, N. Africa and Egypt), Al Shabab Club (leading sports club in UAE), Blue Nile Mashreq Bank (a leading bank in N. Africa) and Nesma (a diversified business conglomerate in Saudi with a portfolio of 40+ companies and 25000+ employees). The six new customers will together add around 30,000+ users for Ramco HCM.
The company also announced go-live of 5 HCM customers, which added 15000+ users in the region on Ramco HCM.
Ramco set up its operations in the Middle East and North Africa (MENA) in 2006. Since the launch of its cloud based solutions in 2011 in the Middle East, the market uptake for Ramco's offerings (ERP, HCM and Aviation) has been growing significantly, resulting in the number of new customers being added, doubling in 2012-13.
Commenting on Ramco's cloud offerings, Mr. Sunil Padmanabh, Research Director, Gartner Inc., said, "There is a sizable market opportunity worldwide for HCM solutions on the Cloud, notably Talent Management. Many large and mid-sized organisations that are looking to experiment with cloud and HR applications are emerging as the first choice. Ramco's cloud solutions can be easily extended on mobile devices and can run In-memory based Payroll and Analytics. Ramco is also well positioned to take on the competition by embedding country specific localization and statutory needs in the base product. Ramco's HCM solutions have interchangeable cloud and On-Premise deployment modeled. This has created a competitive advantage for Ramco and helped them take on mega vendors in the HCM marketplace."
Addressing the media, Mr. P R Venketrama Raja, Vice Chairman and Managing Director, Ramco Systems, said, "Our years of investment in developing a platform that is model-based has helped us offer solutions that are multi-tenanted, SOA-compliant and modular in nature. It is this architecture that has allowed us to easily adapt to new technologies and launch features such as Mobility, Social media integration, location-awareness through Google maps, and others ahead of others. Our uber-cool user interface with alerts, notifications, portlets on transaction screens, role-specific WorkSpaces, and accessibility on mobile devices have been a great value-add and differentiator for us. We are happy that Ramco today has gained its rightful place in the global cloud market."
Mr. Virender Aggarwal, CEO, Ramco Systems, commented, "After launching Ramco HCM on Cloud we have been witnessing good traction globally. Having serviced multiple customers on home ground, we are now aggressively building our network and product features to compete in global markets. The success of the recently launched HCM on Cloud in the Middle East region is a testimony to the fact that the product brings a good mix of global standards with local requirements."
Mr. Ernest Hosking, CEO, RedTag, said, "We chose Ramco HCM on Cloud as it offered us a suitable Model; a global solution that also addresses the unique statutory needs of the regions we operate in. We expect the scalability of the solution and the flexibility of a cloud model to ensure that our IT investments remain future-relevant. We have gone-live on Ramco HCM for our retail business with over 5500+ employees across the UAE, Oman, Bahrain, Kuwait, Qatar and Saudi Arabia. The initial user feedback has been positive and encouraging."
"Automating HCM Processes, generating reports and accessing real time information today is indeed a difficult task in any organization. Ramco's HCM Solution with multi-country payroll on the Cloud will help us manage our workforce across locations in a streamlined manner," added Mr. Chandra Shekhar Jajware, CIO, Khimji Ramdas.
Ramco HCM on Cloud is a comprehensive solution that covers every aspect of an employee life cycle: Workforce Management, Recruitment, Talent Management, Employee Development, Workforce Planning and Payroll & Benefits. Ramco has been offering its on-premise HCM software globally, and has customers with employee size of 100,000+. The company also offers an integrated Payroll on Cloud solution for all GCC countries and most of Africa.
About Ramco Systems:
Ramco Systems provides next generation, end-to-end enterprise solutions that render complete transformation of the business in real time. Built on RamcoVirtualWorks®, all Ramco products are cloud architected by design and address the entire business cycle from transaction to analytics. Part of the USD 1 Billion Ramco Group, the company offers ERP, HCM, SCM, CRM, Financials, Service Management, Asset Management, Process Control, Project Management and Analytics to multiple verticals on the most appropriate cloud model—public, private and community. Ramco focuses on providing innovative business solutions that can be delivered quickly and cost-effectively in complex environments. Globally, Ramco has over 150,000 users from 1000+ customer organizations. The company currently has 21 offices spread across India, USA, Canada, Europe, Middle East, South Africa and APAC.
"Ramco Systems Limited (the "Company") is proposing, subject to receipt of requisite approvals, market conditions and other considerations, a rights issue of its equity shares and has filed its Draft Letter Of Offer with the Securities and Exchange Board of India ("SEBI"). The Draft Letter of Offer is available on the website of SEBI at http://www.sebi.gov.in, on the website of the lead manager at http://www.centrum.co.in and of the Company at http://www.ramco.com. Investors should note that investment in equity shares involves a high degree of risk and for details relating to the same, please refer to the section titled "Risk Factors" at page xiii of the aforementioned Draft Letter of Offer."
For more information, please visit http://www.ramco.com
Follow Ramco on Twitter @ramcosystems read latest updates on http://www.ramco.com/blog
For further information, contact:
Vinitha Ramani
+91 - 9840368048
vinitharamani(at)ramco(dot)com; pr(at)ramco(dot)com