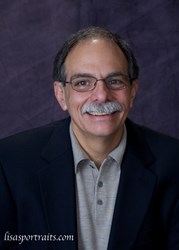 Michael R. Schaps noted that "we would hope that the SEC's new focus on minor violations doesn't place additional pressure and exposure on already beleaguered compliance professionals at broker-dealers and investment advisers"
Houston, Texas (PRWEB) November 07, 2013
It appears that there is a shift in enforcement agenda of the SEC. In the opening remarks of Mary Jo White which were given at the Securities Enforcement Forum on October 9, 2013, White set the stage for the future when she stated that ".. one of our goals is to see that the SEC's enforcement program is, and is perceived to be – everywhere, pursuing all types of violations of our federal securities laws, big and small". The LeGaye Law Firm believes that this is a significant shift in the agenda of the SEC.
In her discussion of the SEC's enforcement mission, White utilized the "Broken Windows Theory" by analogy. The "Broken Windows Theory" was formulated in 1982 by George Kelling and James Q. Wilson. The theory simply states that like an abandoned building with a broken window signals a careless attitude toward a property, it also reflects an absence of respect for the law. Essentially the "broken window" is the first step in a neighborhood's slow deterioration, and as times goes on, there will be other signs of abandonment and decay – such as "more broken windows, trash accumulation, graffiti and abandoned cars". Thus, when a broken window is not fixed, it is a signal that no one cares, and so breaking more windows costs nothing. In the alternative, when a window is broken and someone fixes it – it is a signal that disorder will not be tolerated.
Ms. White then stated that "the same theory can be applied to our securities markets; minor violations that are overlooked or ignored can feed bigger ones, and, perhaps more importantly, can foster a culture where laws are increasingly treated as toothless guidelines. And so, I believe it is important to pursue even the smallest infractions."
With that mindset, we believe that the Division of Enforcement of the SEC has been tasked to build upon the strength of the division by ensuring that the SEC pursue not just the biggest frauds, but also violations such as control failures, negligence-based offenses, and even violations of prophylactic rules with no intent requirements.
With this in mind, it is clear to us that broker-dealers and investment advisers will need to be mindful of the increased scrutiny that the SEC examination program will bring to bear on their broker-dealer and investment advisory compliance programs. Click here to read the rest of this article. Click here to for the full text of Ms. White's speech.
The LeGaye Law Firm brings knowledge and experience to address the complex legal and practical registration, regulatory and compliance questions and challenges facing broker-dealers and investment advisers. To that end, we have extensive experience with the SEC, FINRA, NFA, and state securities regulators. Should you have questions regarding this article, please feel free to contact Daniel E. LeGaye or Michael Schaps by e-mail or phone, at 281-367-2454, or consult with your legal counsel or compliance consultant. For more information on The LeGaye Law Firm, P.C., 2002 Timberloch Drive, Suite 200, The Woodlands, Texas 77380, visit our web site at legayelaw.com.