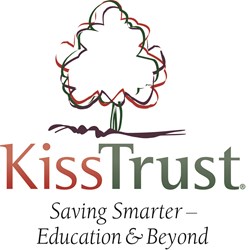 Maternity / Paternity benefits can be a win-win for employers, employees and their families.
Bel Air, MD (PRWEB) November 07, 2013
Eastern Point Trust Company, the leader in online trust creation, highlights the trend of its signature product Kiss Trust being used by companies as an employee benefit to help reduce the high incidence of Maternity / Paternity related employee turnover and its associated costs.
"Maternity / Paternity benefits can be a win-win for employers, employees and their families," Floyd Simeon, Chairman of Eastern Point Trust Company, said. "HR Professionals know that it can cost companies both time and money to recruit and train a skilled professional employee. Encouraging mothers and fathers to return to work after the birth of or adoption of a child benefits the family and simply makes good business sense."
"Engagement and recognition pays back," says Simeon, "Employees who receive expanded Maternity / Paternity benefits are more likely to return to their jobs - this rewards the employer with a lower turnover, enhanced loyalty and seasoned staff."
Employers are adopting Kiss Trust, an employee self-service online irrevocable savings trust, to incentivize employees with a new born child or adopted child to remain with the company.
Companies can simply direct the new employee parent to http://www.KissTrust.com where the employee can self-service to create a customized Kiss Trust to their own individualized specifications. The company then makes a contribution into the trust, typically $1,000 to $5,000, and has the option to make matching contributions tied to the employee's contributions into the Kiss Trust.
Employer contributions may also be tied to a vesting schedule so that if the employee departs prior to becoming fully vested the gift is forfeited back to the company.
Simeon finished by saying, "Kiss Trust also provides the benefit of no upfront design costs or ongoing administration cost to the employer. Additionally, there are no payroll slots required, and if needed, the employee's contributions can be tracked by Kiss Trust's integrated system for matching purposes."
Employees have access to a wide variety of investment choices, including over 5,000 mutual funds, 1,000+ ETFs and FDIC insured Money Market funds.
Kiss Trust is available in all 50 states as a quick, easy and cost effective Maternity / Paternity benefits solution. In 2012 and 2013, Americans created more online savings trusts through Kiss Trust than any other source.
About Kiss Trust
Kiss Trust is the nation's exclusive provider of integrated online savings trust document services and trust administration services. The service was founded and staffed by top talents in law, trusts and technology to make the benefits and protections of trusts accessible and affordable to everyone. Kiss Trust is not a law firm. Kiss Trust is a service of Eastern Point Trust Company, a multistate trust company.