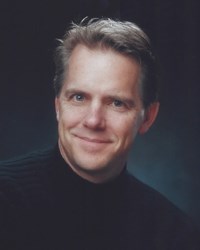 Although search engines are continually changing, many companies still employ outdated tactics which produce continually diminishing returns
Salt Lake City, Utah (PRWEB) November 07, 2013
Don Sorensen, online reputation management expert was recently interviewed by John Rampton for the Huffington Post article, "Is Online Reputation Management Dead?" The article addresses the need for companies to change their current reputation management strategies and adjust to the ever changing world of social media.
Sorensen comments in the article that online reputation management is very much alive and inevitable in this digital age. He suggests companies modify their strategies to the changes taking place online. "Although search engines are continually changing, many companies still employ outdated tactics which produce continually diminishing returns," said Sorensen, president of Big Blue Robot. "If you aren't changing your reputation management strategy to reflect the current trends in search, get ready for some headaches."
Why are companies using the same reputation strategy they have used for the past 2-4 years? In most cases Sorensen suggests it's because they don't know they need to change, or they simply don't want to put the effort into creating a new strategy. The article discusses specific things companies can do to update and change their online reputation management strategy.
"Right now is a great time to begin improving your online reputation," adds Sorensen. "Too often companies and individuals call me when they're in the midst of a serious online reputation crisis. If they value their reputation, they need to put an improved reputation management strategy in place as soon as possible."
About Don Sorensen
Don Sorensen is a recognized authority on online reputation management whose expertise and insights have been featured in the New York Times, USA Today, Forbes, CNN Money and other publications. His more than 25 years of corporate communications and marketing experience are the foundation upon which he built Big Blue Robot, a leader in the online reputation management industry.
More information can be found at http://www.BigBlueRobot.com.
About Big Blue Robot
Founded in 2003, Big Blue Robot works with corporations and their executives around the world to improve, protect, repair and manage their online reputations. Big Blue Robot has developed state-of-the-art online reputation management strategies for companies doing business around the world, including USA, Germany, Canada, New Zealand, United Kingdom, United Arab Emirates, and France. During the past ten years, Big Blue Robot has helped numerous companies fix their online reputation problems.