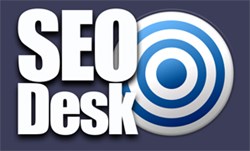 (PRWEB UK) 8 November 2013
As a by-product of scientific aquaculture research a brand new, all-natural ingredient may prove to be the elixir in the fight against ageing, eradicating the need to rely on harsh chemicals that may actually be having the opposite effect on the skin.
Red seaweed is unique to New Zealand and is rich in glycans, which have been shown to help in the fight against ageing. These sugar/carbohydrate (complex saccharide) chains fight against free radical damage, encourage collagen production and hydrate the skin making them the perfect ingredient for anti-ageing and moisturising products.
Glycans are naturally produced in humans too but diminish with age, the result of which may be one of the leading causes of ageing as they are responsible for transmitting messages through cells, including the instruction to produce collagen. The glycans found in red seaweed so closely mimic our own that the absorption through the skin allows them to mimic the messages, thereby stimulating collagen production. Red seaweed offers 60% more absorbability than green or brown seaweed, making it a truly bio-active ingredient.
Moana have combined this extract with other natural ingredients to produce a 100% natural and organic skin care range. New Zealand is a bio-diverse hotspot whose unique location, climate and surrounding waters make it a prime area for flora and fauna to thrive. Not only does it benefit geologically, New Zealand has long been associated with progressive sustainability and environmental protection, meaning that nature is looked after rather than harmed. As a result, it's a country with rich pickings for active natural ingredients, many of which contain properties that will help moisturise and protect the skin from ageing free radicals.
Natural ingredients that Moana are utilising in their products include:
Mamaku – this black fern dominates the New Zealand landscape and is responsible for maintaining its water levels amongst the forest. Its hydrating properties likewise help to lock moisture in to the skin and have long been used to protect against skin ailments within the Maori community.
Kawakawa – the oils and extract from this plant help to soothe and heal the skin.
Harakeke (NZ flax) – the nectar from this offers much more anti-inflammatory and hydrating levels than aloe vera, which is heralded for its moisturising properties.
The Natural Skin Care Company are delighted to introduce this groundbreaking new skincare range to the UK, as Moana share their commitment to sustainability and efficacy without the reliance on harmful chemicals. MD Amanda says:
"The science behind these products indicates that we are better off looking towards nature to stave off ageing rather than to man-made chemicals which can actually worsen our skin over time. I'm delighted to be introducing these to the market in the UK, and I am looking forward to seeing the positive results for myself."
The range is currently aimed at women and includes cleansing milk, moisturisers, serums and face masks. A range for men and for children will be produced soon.
More about Moana skincare
Moana Skincare is based in Auckland, New Zealand, with a widespread and popular presence throughout both Western and Eastern Europe, including the United Kingdom. The company produces a natural, certified organic organic skincare range of products based on next generation glycan skincare science, red seaweed extracts and the unique nature of New Zealand natural botanicals – including the Kawakawa and Harakeke (New Zealand flax).
More about The Natural Skincare Company
The Natural Skin Care Company was set up in response to a growing desire from consumers to use natural products and to avoid potentially harmful chemicals. The company's owner ensures that every single product is tested by their team before offering it to the market, in order to assess its quality and efficacy. They are committed to ethical standards and in promoting overall well-being. All types of personal care products are available to buy online, including skin care and organic make-up.
For more information or for press enquiries contact: