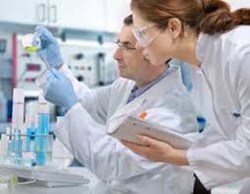 Being able to tell apart aggressive and slow-growing tumours would help us take a major step forward in prostate cancer treatment.
Bolton, UK (PRWEB UK) 12 November 2013
As reported by the BBC, a prostate cancer test has been developed, which would spare sufferers from unnecessary surgeries(1). It is hoped that only operating when completely necessary will hopefully diminish the incidence of associated complications such as surgical errors.
It is believed that the biggest challenge in treating prostate cancer is deciding whether or not surgery is required. The surgery to remove the prostate can have significant side effects including infertility, difficulty maintaining and keeping an erection and uncontrolled urinating (1). Some patients, if their tumour is slow-growing, can live with prostate cancer, negating the need for surgery.
Early data presented during the National Cancer Research Institute conference suggests that the genetic test will be able to distinguish between aggressive and slow-growing tumours (1); helping to inform the decision as to whether or not surgery is necessary.
Dr Harpal Kumar, the chief executive of Cancer Research UK, described the advantages of the test (1)-
"Being able to tell apart aggressive and slow-growing tumours would help us take a major step forward in prostate cancer treatment.
"Understanding more about the nature of a patient's tumour could spare thousands of men from unnecessary treatment and the resulting side-effects, whilst also meaning that those who do need treatment receive it rapidly."
According to the BBC, the test looks at the activity level of genes inside a sample of the tumour. If 31 genes involved in controlling how the cells divide are deemed to be highly active, then the test indicates that the cancer is aggressive (1).
Considering the new test, Asons Executive, Laura Williams –
"This technique represents a progression in the knowledge we have relating to prostate cancer, and it will be interesting to see how treatments improve as a result of this."
"A clear distinction between a slow-growing, and an aggressive tumour, will help to identify whether or not surgery is necessary, ensuring that someone who didn't need the surgery in the first place, doesn't suffer from further unnecessary complications. At Asons Solicitors, we see claims for surgery compensation, where complications have hindered recovery.
"These tests have been described as a 'Game Changer.' Having a clearer understanding of prostate cancer, revolutionising the way it's treated, protecting sufferers from unnecessary treatments, and the resulting side-effects."
In the event that someone has been subject to a surgical error, they must seek legal advice as quickly as possible. Taking action can prevent the same situation from reoccurring, helping others to avoid injury in future.
Those who have suffered from cancer misdiagnosis may be able to make a medical negligence claim for NHS compensation. Asons Solicitors deal with clinical negligence claims on a regular basis, they can be contacted on: 0844 850 1062 or via their medical claim form at asons.co.uk.
-Source-
(1) BBC News 'Prostate cancer aggression test 'may avoid needless ops' (5/11/2013), bbc.co.uk/news/health-24805626
-ENDS -
About Asons Solicitors:
Asons Solicitors is a Bolton-based law practice that specialises in personal injury and industrial disease claims. Founded by brothers Imran Akram and Kamran Akram, Asons Solicitors has developed to become a young and dynamic law firm that delivers practical solutions to clients in times of difficulty. Their continued focus on their staff has seen them awarded with the Investors in People "Gold Award"; which is reflected in the professional and personable approach they take in working with clients. They strive to grow and to develop, and their supportiveness and attention to detail ensures that their clients use them time and again.
For further information contact:
Email: info(at)asons(dot)co(dot)uk
Website: http://www.asons.co.uk