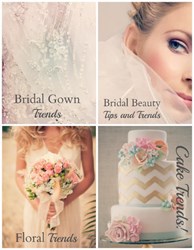 "Champagne, Cake, Trends, and Savings, I'm there!" -Kristyn Huckeba, Terry Costa Bridal Buyer/General Manager
Dallas, Texas (PRWEB) November 12, 2013
Springs Weddings are coming and Terry Costa is ready. Brides to be are encouraged to come to the Terry Costa Bridal Seminar to learn the hottest trends in Bridal Fashion, Bridal Beauty, Floral Trends, and of course Cake Trends.
While learning the top trends, Brides will save 20%** on the entire Bridal Salon, excluding Maggie Sottero due to strict pricing policies. A $150.00 Gift Certificate to Terry Costa will be issued with purchase of a Maggie Sottero gown.
"Champagne, cake, trends, and savings, I'm there!" -Kristyn Huckeba, Terry Costa Bridal Buyer/General Manager
Toast to trends and savings and have some cake too at the Terry Costa Bridal Seminar, November 14th, 2013 at 6:30PM. Call 972.385.6100 to RSVP today.
Terry Costa is a top formal wear destination, with a Full Bridal Salon. Located at the Southwest Corner of Preston and 635 and open 7 days a week.