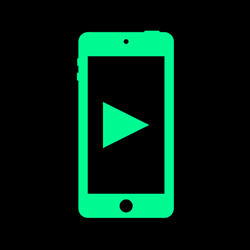 Such a great app!! Omg!! I'm excited ! It has awesome features and works so great! Perfect for parties! Playing my music on my iPad but controlling from my iPhone! Beast! Must have app!
Boston, MA (PRWEB) November 10, 2013
Blue Atlas Technology, LLC is proud to announce the latest version of its Tango Remote Control App. Tango Remote version 6.1 is now available on the App Store. Tango Remote can control the iTunes music playing on an iPhone, iPod Touch or iPad, giving the user the freedom to access their iTunes Music library remotely.
Choose playlists, songs, and albums as if the remote iOS device was in reach. Change a song, pick a playlist, or browse the entire iTunes library from anywhere in the house.
Tango Remote 6.1 has been upgraded to fully support iOS7. Its streamlined interface is easier to use and has been updated for better performance and reliability. In addition Tango Remote 6.1 now has limited support for iTunes Radio. With Tango Remote 6.1 users can remotely pause, play, control volume, and skip songs playing on the remote device playing iTunes Radio.

Control iTunes music and videos remotely
Search artist, song title, album or genre
Password protection
Remote battery indicator and warnings
Supports both Bluetooth and Wi-Fi
Listen to iTunes playlists one after the other
Create remote playlist on the fly
Audio and video scrubbing
Plays iTunes Match songs.
Plays audio and video podcasts.
Control volume on Pandora, Spotify, most 3rd party audio apps.
Display videos on Apple TV or TV-out
iPad and iPhone versions.
Pricing and Availability:
Tango Remote 6.1 (Tango Remote Control for iOS6-7) is currently on sale for $2.99.
The original version of Tango Remote (v5.2) (Tango Remote Control Media Player HD) is now free on the App Store. The original version fully supports iOS versions 3, 4 and 5 and is compatible with Tango Remote 6.1. Now older iOS devices can communicate with the latest versions of iOS.
About Blue Atlas Technology, LLC
Blue Atlas Technology LLC is a mobile applications development company specializing in Remote Music Apps. Blue Atlas's other apps, SpotQueue and SpotQueue Remote, are the #1 Apps for remotely controlling Spotify on iOS devices.