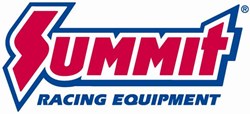 Tallmadge, OH (PRWEB) November 14, 2013
These new products from Granatelli Motor Sports, Summit Racing, and AEM Electronics provide hotter spark, lighter weight, and less chance of detonation for high performance street and race vehicles.
GRANATELLI MOTOR SPORTS HOT STREET COILS
Up to 45,000 volts of spark energy for late model Ford and Mopar vehicles. Granatelli Motor Sports Hot Street Coil Packs deliver more voltage to your spark plugs than OEM coils. That means reliable spark that helps increase power and improve fuel economy.
SUMMIT RACING ALUMINUM DRIVESHAFTS
Summit Racing aluminum driveshafts for 1979-2004 Mustangs and 1967-2001 Camaros and Firebirds are made from seamless tubing that ensures both strength and rigidity, yet weigh much less than comparable steel driveshafts.
AEM ELECTRONICS WATER/METHANOL INJECTION KITS
AEM Electronics recently released two new water/methanol injection systems tailored specifically to high-boost and high-compression performance and racing engines. The systems feature updated controllers with large, positive-action knobs and larger numbering to easily set accurate start and full activation points. The systems allow enthusiasts to run massive boost and/or high compression without detonation worries.
Summit Racing Equipment
SummitRacing.com
1-800-230-3030