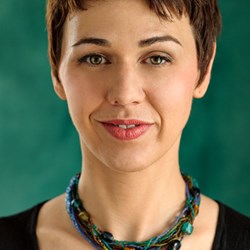 This issue offers new and exciting ways to conceptualize nonschool activity and learning. Put simply, we asked our contributors, "What do nonschool spaces have to offer, other than more school?"
New York, NY (PRWEB) November 11, 2013
Bank Street College of Education just launched a new academic publication titled, "The Other 17 Hour: Valuing Out-of-School Time," which discusses after-school programs and out-of-school lifestyles for children and adolescents. The publication is the 30th installment of the College's "Occasional Papers" series, which examines contemporary issues in education through a progressive lens.
"The Other 17 Hours" is guest-edited by education scholar Jennifer Teitle, who has received accolades for her research on the role of subcultural identities in nonschool learning. The issue contains eleven essays that provide crucial insights into young people's out-of-school learning and activities as well as home literacy. It also highlights successful after-school programs and the real world experiences of kids outside of the classroom.
"The growth and development of our children is a responsibility that must be shared among and between families, communities, and schools," says Jon Snyder, Bank Street's chief academic officer. "Communities are part of a school, and schools are part of a community."
Inspired by the immediate pressures on government to limit spending, the issue's contributors focus on the best uses of funding for after-school programs. With increasing concern for gaps in student achievement, more research points to the importance of sustaining learning for the most vulnerable populations in their out-of-school hours.
Contributor Julian Sefton-Green, Principal Research Fellow at the Department of Media and Communications at the London School of Economics and a research associate at the University of Oslo, encourages readers to reflect on how people talk about learning when it can't be measured. He asks, "Are we killing the pleasures of learning with too much education?"
Taken as a whole, the essays in this issue examine how learning occurs in all contexts outside of school: in after-school programs, community-based learning environments, and informally in everyday life. As Sefton-Green writes, they encourage a closer look at "the place and purpose of learning across social life and the community."
Education policy makers, teachers, and community-based programs servicing children can read the full publication online at http://www.bankstreet.edu/occasional-papers.
About Bank Street:
Since its founding in 1916, Bank Street College of Education has been an acclaimed educational institution and advocate for children and families. Bank Street is uniquely structured and internationally-recognized as a free-standing, private Graduate School of Education, an on-site independent School for Children, and a broad range of professional development and social programs. Its mission is to improve the education of children and their teachers by applying to the education process all available knowledge about learning and growth, and by connecting teaching and learning meaningfully to the outside world. For more information, visit http://www.bankstreet.edu.