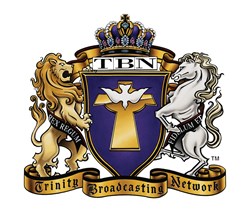 (PRWEB) November 08, 2013
Monday November 11th is Veterans Day and Trinity Broadcasting Network, the World's premier religious broadcaster and America's most watched faith channel, is hosting a special edition of its signature "Praise the Lord" ministry and talk show to honor the men and women who have served America through military service.
"Over our nation's 200-plus year history countless courageous men and women have served at home and abroad to defend our freedoms," said TBN Vice President Matthew Crouch. "Many have made the ultimate sacrifice so that our nation can continue to be a beacon of liberty to the world. We want to honor all of America's service members this Veterans Day."
Among the guests TBN hosts Matthew and Laurie Crouch welcome for this special "Praise" broadcast will be Col. Bryan Walker, director of personnel for the U.S. Army Chaplain Corps; Col. Ron Crews (USAR, Ret.), director of the Chaplain Alliance for Religious Liberty; Brian Fleming, a wounded veteran who uses his tragic experiences in Afghanistan to bring healing to fellow soldiers and their families; and Chris Plekenpol, a pastor and author, whose book "Faith in the Fog of War" recounts his tour as a U.S. Army commander in Iraq during the historic 2004 Battle of Fallujah.
In addition several veterans will recount their experiences in Vietnam, Afghanistan, and Iraq, and discuss how they and fellow combat veterans experienced God's protection and mercy during the stress and dangers of war.
Mr. Crouch noted that throughout its history TBN has been a comfort and inspiration to U.S. military personnel serving across America and throughout the world. "We have received countless letters from men and women in uniform who have been touched by the programming they have found on TBN, the Church Channel, JCTV, our Enlace Spanish-language channel, or one of our many affiliate networks around the world," he said. "Families can be assured that wherever a loved one is serving in the world, TBN is there to minister to them 24 hours a day. That's our commitment."
TBN's special Veterans Day "Praise the Lord" with hosts Matthew and Laurie Crouch will air November 11th at 7:00 p.m. Pacific Time (9 p.m. Central, 10 p.m. Eastern) on TBN.
To find out more about Trinity Broadcasting Network and the 26 (and counting) members of its global family of networks, log on to http://www.tbn.org.