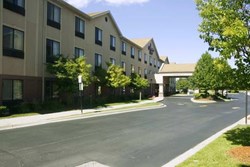 "Our chief focus is to offer the maximum value for money for all our customers."
Detroit, MI (PRWEB) November 13, 2013
Greenbee Parking, a rising airport parking service company, has announced a new range of discount deals which will allow all travelers to save on their airport parking expenses big time. It promises to be even more beneficial for frequent travelers using the busy Detroit (DTW) airport because now they can take advantage of Greenbee's discounted rates which are offered to all customers. There will be easier options to book and park, and the customer saves a bundle every time they book through the Greenbee website without having to scramble for Detroit airport parking coupons (http://www.greenbeeparking.com/MICHIGAN/DTW/Coupons-for-discount-DTW-parking/page.html) like before. The young company has made a name for itself in a short time with their very innovative offers which allow their customers to save almost 30-75% on their parking expenses as compared to their earlier booking experiences.
"Our chief focus is to offer the maximum value for money for all our customers," said Christine Cooper – Marketing Coordinator, Greenbee Parking. "We want our customers to know that every deal has value for them and they don't have to resort to Detroit airport parking coupons to ensure that they get an opportunity to save on their hard earned money. We hope to come up with more innovative ways to ensure more savings for them in future."
Detroit Metropolitan Wayne County Airport Parking Information
The sprawling Detroit Metropolitan Wayne County Airport is one of the leading international airports which is equally known for its passenger and cargo traffic. Spread over 7000 acres and located in Romulus, the airport connects with 160 major domestic and international destinations and is ranked among the busiest of global airports - 16th-busiest airport in the US and 24th-busiest airport in the world in 2009. In terms of daily aircraft operations it ranks among the top 10 in North America which only goes to show the kind of heavy footfalls it receives and manages every day. The airport is known for its excellent customer service, infrastructure and for passenger comfort for which it has been named the best large U.S. airport in customer satisfaction by J.D. Power & Associates in 2010. It serves several counties in Michigan and Ohio as well as some southern Canadian cities.
Its award winning services also include excellent parking options which have now been further expanded and strengthened with the advent of private service providers like Greenbee Parking. Now travelers can not only be assured to secure parking spots for their cars as they travel but also mega savings options without any need for Detroit airport parking coupons.
The Greenbee Airport Parking Solution
Greenbeeparking.com is the connection between consumers and parking vacancies in close proximity to major airports and seaports. The parking spaces are very affordable because the company has negotiated discounted rates with major hotel chains for the parking spaces that are not currently occupied. Here's how it works.
Greenbee Parking puts the available inventory of parking spaces on their website to be reserved by business and leisure travelers looking for cheap airport parking. This alternative method for finding parking equates to significant savings for the traveler. You can learn more about their offers from (http://www.youtube.com/watch?v=WWLybHNYjYQ).
About Greenbee Parking
Greenbee Parking is the nation's most innovative long term parking company, with a new way of making long term parking affordable. The company is rapidly adding new airports to its network.