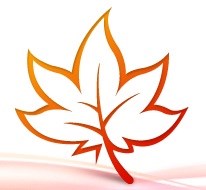 MindMaple releases iOS 7 patch for MindMaple apps
Santa Clara, CA (PRWEB) November 12, 2013
MindMaple Inc., the creators of the mind mapping software MindMaple, has released an update on November 12th. This update provides MindMaple for iPad and iPhone users support for all devices running iOS 7. Users who previously experienced any bugs or technical difficulties should update MindMaple through the Apple App Store at their earliest convenience.
The new MindMaple update includes minor user interface updates and fixes minor language bugs where users were unable to expand their mind maps in certain languages.
Users can create and edit mind maps using an easy-to-navigate interface and numerous features to assist in maximizing both productivity and efficiency. MindMaple supports multiple mind mapping formats, so users can convert their older mind maps into MindMaple's proprietary format.
MindMaple for iPad and iPhone are mobile applications that are fully compatible with both OSX and Windows desktop MindMaple versions. Users may create mind maps on their tablet or iPhone, upload them to Dropbox and access them on their home or work computers. MindMaple for iPad is a powerful mind mapping application that allows users to organize content in a visually dynamic way. MindMaple Lite for iPad is available in the App Store for free, and MindMaple Pro for iPad is on sale for $4.99. The iPhone application is free in the App Store. Desktop licenses are available on MindMaple's website. Visit mindmaple.com to learn more about MindMaple. For more background on mind mapping software, go to the MindMaple blog for more information.