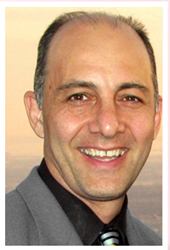 This is an opportunity to erase tattoo pigment more efficiently with far less recovery time - Dr. Sam Ebrahimi
Encino, CA (PRWEB) November 19, 2013
Incredible Skin and Body, office of Dr. Sam Ebrahimi, is one of the first in the nation to offer PicoSure, the world's only picosecond aesthetic laser for tattoo removal. This unprecedented advancement in laser technology safely and effectively erases tattoos with fewer treatments and better results. Even tattoos that have been treated previously but failed to clear can be removed with PicoSure's patented PressureWave™ technology.
"This is an opportunity to erase tattoo pigment more efficiently with far less recovery time," states Dr. Sam Ebrahimi. "After evaluating the treatment and clinical studies, there's no question that PicoSure's advanced technology provides us with the most advanced tattoo removal treatment on the market. Whether you want to just fade your tattoo in preparation for a cover-up or if you want to remove it completely, we have the right laser for you."
An unparalleled breakthrough in tattoo removal technology, PicoSure's PressureWave™ gently delivers ultra-short pulses of energy to the tattoo ink in trillionths of a second without injury to the surrounding skin. This shatters the ink into tiny particles that are easily eliminated by the body. Based on physician studies (1, 2) PicoSure has proven efficacy on difficult ink colors, as well as previously-treated tattoos, for better clearance with fewer laser treatments and improved recovery time.
Recent data estimates that nearly 20 percent of the 45 million Americans with at least one tattoo regret their decision (3). FDA-cleared PicoSure just made tattoo removal faster and safer (1, 2). Call Dr. Sam Ebrahimi or the Nurse Practitioner, Tabitha Carnevale RN, MSN, NP to learn how PicoSure can help shatter the past and reveal your new future.
Dr. Sam Ebrahimi MD / Tabitha Carnevale RN, MSN, NP
Incredible Skin and Body
16030 Ventura Blvd. Suite 605
Encino, CA 91436
#818-900-2700
For more information, or to arrange an interview with Dr. Sam Ebrahimi MD / Tabitha Carnevale RN,MSN,NP about PicoSure, please call #818-900-2700 or visit Incredibleskinandbody.com You can also watch videos of PicoSure in action here.
Reshaping and enhancing your physical appearance requires a combination of art and science. Incredible Skin and Body's medical staff, led by Dr. Sam Ebrahimi, use their judgment and vision in a comprehensive and innovative medical approach to achieve your most radiant skin and body.
Sources:
1) Successful and Rapid Treatment of Blue and Green Tattoo Pigment With a Novel Picosecond Laser, Jeremy A. Brauer, MD; Kavitha K. Reddy,
MD; Robert Anolik, MD; Elliot T. Weiss, MD; Julie K. Karen, MD; Elizabeth K. Hale, MD; Lori A. Brightman, MD; Leonard Bernstein, MD;
Roy G. Geronemus, MD, Arch Dermatol. Published online May 21, 2012. doi:10.1001/archdermatol.2012.901
2) Treatment of Tattoos With a Picosecond Alexandrite Laser: A Prospective Trial, Nazanin Saedi, MD; Andrei Metelitsa, MD, FRCPC; Kathleen
Petrell, BS; Kenneth A. Arndt, MD; Jeffrey S. Dover, MD, FRCPC
Arch Dermatol. Published online September 17, 2012. doi:10.1001/archdermatol.2012.2894.
3) Harris Interactive, 2013