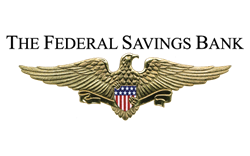 GDP growth has now been recorded as positive for the past 10 consecutive reports.
Chicago, IL (PRWEB) November 10, 2013
The Federal Savings Bank is answering a number of questions from prospective mortgage applicants regarding the time to buy a home. Potential home buyers are worried that interest rates along with home prices have risen too far recently and that they should wait for a possible decline. Regardless of the right time to purchase a home The Federal Savings Bank encourages prospective lien holders to get approved for a mortgage now.
According to the Lawrence Yun, chief economist for the National Association of Realtors, home affordability "has fallen to a five-year low, as home price increases easily outpaced income growth." Yun makes a good point because as home prices have risen 12 percent in the past 12 months, personal income declined by -0.15% in the past 6 months. Personal income grew 1% in the first quarter of 2013, and then declined 1.3% in the 2nd quarter, according to the Bureau of Economic Analysis. For the average American this drive higher in home prices relative to incomes is obviously.
Assuming home prices and interest rates are going to continue higher a homebuyer needs to be well prepared now. The first step is to apply and get approved for a mortgage now. Being approved for a mortgage now gives the applicant the knowledge of how much of a home they can afford, thereby being able to filtering his or her property search and act fast to purchase if the desired home is found or if interest rates are on the verge of climbing quickly.
The possibility of interest rates continuing to climb a very real scenario as the economy continues to show signs of improvement. The nation added 204,000 non-farm payrolls for October, and the S&P500 has gained 5.29% since September 1st. Further, the annualized US GDP growth rate posted at 2.8% on Thursday, November 7th which blew away the figure analysts were expecting at just 2%. Positive annualized GDP growth has now been recorded as positive for the past 10 consecutive reports, according to a chart at Tradingeconomics.com. All these numbers point to a growing economy which is giving no indication of change, one can only conclude that as homes become less affordable, property values will wane, when that day arrives is a mystery, hence it's a good idea to prepare for higher interest rates now and lock in a good fixed interest loan.
Consider using The Federal Savings Bank as a loan provider to make a home purchase as affordable as possible.