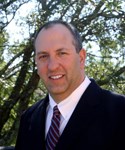 We partner with advisor firms to provide portfolio management and research services, but getting to these firms is difficult. FA today does this with precision.
New York, NY (PRWEB) November 12, 2013
After one month in Beta, FA today, Inc.'s website for Independent Financial Advisors (IFAs) only, FAtoday.com has registered and validated more than 1,000 members, more than 50 percent who have returned, on average, at least daily during the reporting period.
In addition, the members who visit the site average 8 minutes and 17 seconds of time on site. This compares favorably with The Wall Street Journal, which averages 3 minutes 15 seconds per visit. (alexa.com/siteinfo/wsj.com)
"We knew that once IFAs found us, this would be a no-brainer for them," said Jason Bishara, president of FA today, Inc. "When you can get all the news that you want and need, filtered to your specific needs, from one site, why would you want to go back to opening and closing a multitude of individual sites? With FAtoday.com, the financial advisor can see the headlines and first lines of articles selected just for them, allowing them to just skim or delve deeper as required."
"FA today already has exceeded my expectations by providing some of my favorite news sources, such as Investment News and FA-IQ in one location," said Vincent Esposito, Executive Vice President of Spruce Hill Capital LLC in Guilford, Conn. "It might seem trivial, but saving 15 minutes a day, and getting a 'what I might have missed' summary email on Friday, really helps."
FAtoday.com also has attracted more than 100 wirehouse advisors who tried to register in the past 30 days from Merrill Lynch, Morgan Stanley, UBS and others, but were blocked from site access.
"We intentionally block the wirehouse advisors because there is a clear difference between the way business is conducted by wirehouse advisors from the independent advisors. Our goal as a company is to empower independent financial advisors by helping them leverage their community and support each other," Bishara said. "To build the community, we needed to create an environment that is appealing to all IFAs. We do that by aggregating and delivering content to the specific needs of each member. By creating the exclusivity I believe we unintentionally may have offended some wirehouse advisors."
"The guys at the wirehouse are complaining," Bishara added. "I know that they want the same access and convenience that the IFAs are experiencing, however, by maintaining exclusivity to the IFAs, we really can focus on giving IFAs the information flow that wirehouses typically provide their advisors, along with practice-building information for this audience."
FA today.com supports groups, such as Meet the Masters and Know Your Client, where advisors interested in the same topic can have frank discussions in a closed environment moderated by a leader in the field.
FA today is exactly what we needed at the right time," said Robert Isbitts, founder and chief investment strategist of Sungarden Investment Research. "We partner with advisor firms to provide portfolio management and research services, but getting to these firms is difficult. FA today does this with precision."
About FA today
FA today is an exclusive community only for independent financial advisors (IFAs) whose credentials have been validated, based on broker registration records. Content and resources are tailored to each member's practice to present the most relevant news, articles, blogs and services all in one place. At the same time, by crowdsourcing across its membership, FA today provides the economy of scale needed to compete with the largest firms for access to data and financial products. Customization and validation are seamless because they are based on a lookup of the member CRD broker registration number. IFAs can build their own communities of like-minded advisors regardless of physical location to share best practices and grow professionally.
FA today was founded in April 2013 by a team of senior executives with extensive experience in Wealth Management, Technology, Online Media, and Platform design.
Independent Financial Advisors can register at FAtoday.com.
LinkedIn: linkedin.com/company/fa-today
Twitter: twitter.com/FAtodaynews
Facebook: facebook.com/FAtodayNews