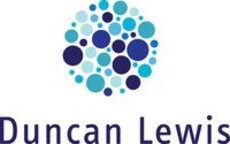 London, UK (PRWEB UK) 11 November 2013
King's Lynn and West Norfolk Council v Bunning and the Legal Aid Agency [2013] EWHC 3390*
Civil contempt not in the face of the Court – legal aid – criminal – Article 6 – High Court – no means nor merits test to grant of legal aid – County Court no means assessment – interest of justice likely to be met.
Civil Contempt not in the face of the Court remains a serious issue, with very serious repercussions for any applicant appearing before the court. Until recently contempt of court did not have procedural rules within the CPR and was relegated to Schedule 1. Part 81 now codifies the procedure for a finding of contempt of court.
All cases in England and Wales are either civil or criminal. Contempt of Court is a civil type of case, the case of R (McCann) v Crown Court at Manchester [2003] 1 AC 787* clearly refers to how to identify civil cases from a criminal case.
To identify a case one must look at the procedure rules, whether the case was brought in the name of the Crown, or with permission of the Attorney General, and other rules applied in the matter. In contempt cases they are governed by the Civil Procedure Rules, the party to the case is not normally the Crown or with permission of the AG, and civil rules of evidence apply allowing hearsay evidence to be admitted.
However because something is civil it does not mean that there cannot be criminal aspects in the matter. Quite clearly a person who is subject potentially to a prison sentence, fine or loss of property, is entitled to the same safeguards as those within the criminal system, and specifically the rights under s6 of the Human Rights Act 1998, bringing Article 6 in to domestic law.
The claimant in a contempt case, must prove beyond all reasonable doubt that the accused has intended to be in contempt of court, normally by breaching an order. The Court of Appeal in the case of Daltel Europe Ltd v Makki 2006 WLR 2704 (CA)* went to great lengths to set out the standards applicable in the matter. This was further looked at under family civil contempt cases in the case of Hammerton v Hammerston 2007 EWCA Civ 248.
Having established that civil contempt not in the face of the court is a civil matter, but with some criminal standards, this concept can then be turned on its head by the introduction of legal aid. The Legal Aid, Sentencing and Punishment of Offenders Act 2012 (LASPO12), removed large amounts of legal aid clutter and replaced it with a single piece of legislation with accompanying statutory instruments to provide a codified system of legal aid for both civil and criminal cases. Currently there seven statutory instruments, along with currently three amendments statutory instruments so far this year.
From these regulations a legal aid lawyer is now expected to decipher the proper area, civil or criminal, and from there, where the client is entitled under the various means and merits tests to legal aid. It has recently been noted that LASPO 12 whilst removing apparently large chunks of areas from legal aid, may actually open up to other areas.
In the case of civil contempt, for the purposes of legal aid, LASPO12 applying the criminal definitions within the general regulations suggests that all cases that have regard to Article 6 are now criminal cases, save for some exceptions recorded. It appears that LASPO 12 via the back door has removed what was formerly funded under the Quasi-Criminal rules as a civil matter without any person within Parliament and indeed many members of the legal profession being unaware.
As such, should a solicitor be instructed to assist in contempt cases, they will now have to apply for a criminal funding order directly to the Court. This however is not the simple straight forward answer it may seem. If the Solicitor was acting for the client in respect of the underlying matter prior to the contempt and has a funding certificate, you may be required to extend your civil certificate to deal with the matter rather than seek a criminal funding order. Equally you may be expected to deal with the matter by way of a representation order, this point remains unclear.
On the other hand in the High Court is there is no means test associated with funding, as none appears in s21 of LASPO 12 nor the accompanying regulations, and further that by action of r21 of the General regulations you are deemed to have met the interest of justice test, if your case is in the High Court.
As such even the Home Secretary in future will be able to opt for a legal aid lawyer to defend her in her a contempt case such as R oao Lamari v SSHD [2012] EWHC 1630 (Admin). She will met the s17 LASPO 12 test in respect of means (s17 (a)), there being no means test. She would also have met the interests of justice part of the test (s17 (b)), applying r21 of the General regulations.
Guidance on this case was handed down by the Honourable Mr Justice Blake on the 7 November 2013, in the interim until the White Book and the Legal Aid Agency catch up on their guidance. See King's Lynn and West Norfolk v Bunning and the Legal Aid Agency 2013 EWHC 3390*.
*R (McCann) v Crown Court at Manchester 2003 1 AC 787
*Daltel Europe Ltd v Makki 2006 WLR 2704 CA
*Hammerton v Hammerston 2007 EWCA Civ 248
*R oao Lamari v SSHD [2012] EWHC 1630 Admin
*King's Lynn and West Norfolk v Bunning and the Legal Aid Agency 2013 EWHC 3390
About Duncan Lewis
Duncan Lewis, established in 1998, is the largest civil legal aid practice in the UK and one of the country's fastest growing firms of solicitors, serving both corporate entities and private individuals from offices across London and throughout the UK. A recommended leading law firm by Law Society Lexcel, Legal 500; Duncan Lewis employs over 500 members of staff and was the first law firm to achieve the Investors in People Gold Quality Standard Mark in 2009. Representing over 25,000 clients per year, the company has an excellent reputation in the Administrative Court, High Court and Court of Appeal in the Immigration, Public law and Family/Child Care jurisdictions.
Established areas of law are: business immigration, child care, civil liberties, clinical negligence, community care, crime and fraud, dispute resolution, debt and insolvency, employment, family and divorce, housing, asylum and immigration, litigation, mental health, personal injury, prison law, professional negligence, public law and administrative law, regulatory matters and welfare benefits.