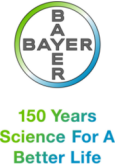 "L156H gives farmers the agronomic performance they can count on from InVigor, plus the opportunity to sell at a contract premium. At the end of the day, the InVigor Health hybrid helps farmers minimize risk and maximize profit."
Research Triangle Park, N.C. (PRWEB) November 11, 2013
U.S. farmers who grow specialty canola can now choose a hybrid from the high-yielding InVigor® canola portfolio by Bayer CropScience. Bayer CropScience and Cargill are proud to introduce L156H - an Invigor Health hybrid with a high oleic oil profile. Bayer CropScience will produce and package the seed and only sell it through Cargill Specialty Seeds & Oils authorized dealers.
"L156H gives farmers the agronomic performance they can count on from InVigor, plus the opportunity to sell at a contract premium," says Tom Schuler, Strategic Business Lead for Seeds and Traits, Bayer CropScience. "At the end of the day, the InVigor Health hybrid helps farmers minimize risk and maximize profit."
As do all the hybrids in the InVigor portfolio, L156H features early-season vigor, the highest rating for blackleg resistance and the LibertyLink® trait, which gives farmers an alternative to glyphosate-tolerant systems. In 11 large plot trials across North Dakota and eastern Montana in 2012 and 2013, L156H yielded 10 percent higher than Nexera™ 1012, a competitor's specialty canola hybrid.
"Farmers can earn higher returns by growing specialty canola in a simple program that offers a premium over classic canola," says Rick Wiebe, marketing manager for Cargill Specialty Seeds & Oils. "We are pleased to provide growers more specialty canola hybrid options and herbicide options with the introduction of InVigor Health L156H."
A limited quantity of L156H will be available for the 2014 growing season. Farmers can ask their Cargill Specialty Seeds & Oils authorized dealers for details on obtaining a specialty canola contract and growing L156H.
L156H is the fourth new InVigor canola hybrid introduced by Bayer CropScience for the 2014 growing season. Other new hybrids for the season are L140P - the industry's first hybrid with pod shatter tolerance; L160S - the first InVigor hybrid with sclerotinia tolerance; and L252 - the first InVigor hybrid with high classic canola oil content.
Bayer CropScience Twitter Page:
http://twitter.com/bayer4cropsus
Bayer CropScience Blog:
http://connect.bayercropscience.us
Bayer CropScience is committed to bringing new technology and solutions for agriculture and non-agricultural uses. For questions concerning the availability and use of products, contact a local Bayer CropScience representative, or visit Bayer CropScience online at bayercropscience.us.
Visit the Bayer Connect - Social Hub for all Bayer CropScience social media, recent news, blog posts, videos and more.
###
About Cargill
Cargill is an international producer and marketer of food, agricultural, financial and industrial products and services. Together with farmers, customers, governments and communities, we help people thrive by applying our insights and nearly 150 years of experience. We have 142,000 employees in 67 countries who are committed to feeding the world in a responsible way, reducing environmental impact and improving the communities where we live and work. For more information, visit Cargill.com and our news center.
Contact:
Rick Wiebe
Marketing Manager
Cargill Specialty Canola Oils
Office: (204) 947-6414
Email: rick_wiebe(at)cargill(dot)com
Brigitte Burgoyne
Communications Manager
Cargill Corporate Affairs
Office: (204) 947-6187
Email: Brigitte_burgoyne(at)cargill(dot)com
About Bayer CropScience
Bayer is a global enterprise with core competencies in the fields of health care, agriculture and high-tech materials. This year the company is celebrating 150 years of Bayer – consistent with its mission "Bayer: Science For A Better Life". Bayer CropScience, the subgroup of Bayer AG responsible for the agricultural business, has annual sales of EUR 8,383 million (2012) and is one of the world's leading innovative crop science companies in the areas of seeds, crop protection and non-agricultural pest control. The company offers an outstanding range of products including high value seeds, innovative crop protection solutions based on chemical and biological modes of action as well as an extensive service backup for modern, sustainable agriculture. In the area of non-agricultural applications, Bayer CropScience has a broad portfolio of products and services to control pests from home and garden to forestry applications. The company has a global workforce of 20,800 and is represented in more than 120 countries. This and further news is available at: press.bayercropscience.com.
Contact:
Bayer CropScience Media Hotline, 1-877-879-6162, or
Beth Roden
Director of Communications
Bayer CropScience
Tel: (919) 549-2030
Email: beth(dot)roden(at)bayer(dot)com
Heather Koehler
AdFarm
Tel: (816) 479-5215
Email: heather(dot)koehler(at)adfarmonline(dot)com
USA-BCS-2013-0323
Find more information at bayercropscience.us.
Forward-Looking Statements
This release may contain forward-looking statements based on current assumptions and forecasts made by Bayer Group or subgroup management. Various known and unknown risks, uncertainties and other factors could lead to material differences between the actual future results, financial situation, development or performance of the company and the estimates given here. These factors include those discussed in Bayer's public reports which are available on the Bayer website at bayer.com. The company assumes no liability whatsoever to update these forward-looking statements or to conform them to future events or developments.
©2013 Bayer CropScience LP, 2 T.W. Alexander Drive, Research Triangle Park, NC 27709. Bayer, the Bayer Cross, InVigor and LibertyLink are registered trademarks of Bayer. Nexera is a trademark of The Dow Chemical Copmany.