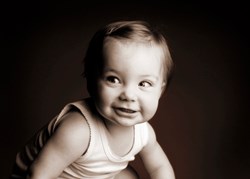 [Patients] typically feel less overwhelmed and more focused after they have had a chance to meet with us. We want to bring that same hope to patients without insurance, Dr. Mark Leondires.
Norwalk, CT (PRWEB) November 13, 2013
Reproductive Medicine Associates of Connecticut (RMACT) is launching two new financial packages for infertility patients: Fertility Consultation Opportunity Plan and Fertility Work-up Opportunity Plan. Like the Connecticut fertility practices' other Opportunity Plans, these packages have a flat rate and strive to make infertility treatment more accessible.
"When we see a new couple who is struggling to get pregnant, they typically feel less overwhelmed and more focused after they have had a chance to meet with us," says Dr. Mark Leondires, medical director for RMACT. "We want to bring that same hope to patients without insurance. These two new Opportunity Plans are designed to give couples one less hurdle in their path to having a family."
The Fertility Consultation Opportunity Plan includes an initial discussion with one of RMACT's five Board Certified reproductive endocrinologists about a couple's fertility and assisted reproductive technology (ART). The consultation includes a review of the patients' full medical history, previous records review, and a discussion about their next steps.
The second package, called the Fertility Work-up Opportunity Plan, allows patients to pay a flat fee for infertility diagnostic testing that will help determine their individualized treatment plans. The diagnostic testing includes:

Day 3 Blood work (Estradiol, FS, LH, Progesterone)
Baseline Hormone testing (TSH, Prolactin)
Uterine evaluation (Sonohysterogram or HSG)
Mid-cycle Ultrasound
Follow up consultation with a doctor after testing is completed
Male partners can have a semen analysis for an additional fee.
These are the latest two Opportunity Plans offered by RMACT. The other Opportunity Plans that RMACT offers are financial packages for In Vitro Fertilization (IVF), Intrauterine Insemination (IUI), Surrogacy, and Donor Egg. The goal with each of these plans to help patients by making infertility treatment accessible to anyone without insurance coverage, as well to help ease the stress during treatment.
About Reproductive Medicine Associates of Connecticut (RMACT)
RMACT specializes in the treatment of infertility, including assisted reproductive technologies (ART) such as intrauterine insemination (IUI), in-vitro fertilization (IVF), and Comprehensive Chromosomal Screening (SelectCCS). RMACT, Fairfield County's largest fertility clinic and egg donation center, is one of 11 leading In Vitro Fertilization (IVF) centers nationwide chosen by In Vitro Sciences to participate in its Centers of Excellence program. RMACT has offices in Norwalk, Danbury, Stamford and Trumbull, and an affiliate New York fertility clinics serving Putnam and Dutchess counties. RMACT also offers infertility treatment financing and support services, such as nutrition counseling, massage therapy, psychological counseling, acupuncture and yoga, through RMACT's Integrated Fertility and Wellness Center.
The RMACT team includes lead physicians Drs. Mark P. Leondires, Spencer S. Richlin and Joshua M. Hurwitz, as well as fertility specialists Drs. Cynthia M. Murdock and Shaun C. Williams. All physicians are Board-Certified Reproductive Endocrinologists and are members of the American Society for Reproductive Medicine (ASRM), the Society for Assisted Reproductive Technology (SART) and the Fairfield County and Connecticut Medical Societies. Each has received numerous awards, and all five are Castle Connolly "Top Doctors." RMACT's IVF laboratory is accredited by the College of American Pathologists (CAP), and CLIA; other accreditations include the Accreditation Association for Ambulatory Health Care (AAAHC) and the American Institute for Ultrasound in Medicine (AIUM). For more information visit http://www.RMACT.com or find us on Facebook.
# # #