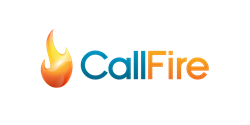 Use Creative Mobile Marketing to Spread Awareness!
Santa Monica, CA (PRWEB) November 11, 2013
It's Movember and CallFire is joining in the cause to raise awareness around Men's Health. Terrible illnesses like prostate and testicular cancer, as well as poor mental health, are some of the major concerns facing men today.
Some potential reasons for the issues concerning Men's Health are:

Lack of awareness and understanding about the health issues men face
Men not openly discussing their health and how they're feeling
Reluctance to take action when men don't feel physically or mentally well
Men engaging in risky activities that threaten their health
Stigmas surrounding both physical and mental health
Movember awareness campaigns aim to:

Increase awareness and education
Help men stay mentally healthy
Treat Men to live with and beyond cancer
Initiate programs for men to live with and beyond mental illness
Encourage and fund research
So how can you help? You can use creative mobile marketing methods to spread the word about this important mission and how your brand is helping. For instance, CallFire is donating 10% of all revenue from its grow mobile marketing plan during the month of Movember, in order to inspire companies like yours spread awareness and offer support as well. Movemeber special offers, donation campaigns, event announcements, and a plethora of other cause-related marketing strategies are offered conveniently via text marketing and voice broadcasting. Using creative mobile marketing tactics can help increase awareness for both your brand and the cause at hand.
Connecting with customers across channels in intimate ways is offered most efficiently through mobile marketing tactics, such as CallFire's Cloud Call Center, IVR, Voice Broadcast, Call Tracking and SMS texting solutions.
About CallFire: Since 2004, CallFire has simplified telephony, making sophisticated, carrier class telecom capabilities available through an affordable, easy-to-use GUI and API platform. Any business, from start-up to enterprise, can reach its customers on any device, using text messaging or voice, with CallFire's massively scalable, cloud telecom platform and SMS gateway. CallFire products include Voice APIs, Business Text Messaging, Voice Broadcast, Local Phone Numbers, Toll Free Numbers, IVR, Power Dialing for agents and more. Call analytics enable CallFire's 100,000 users to reach customers more often using call tracking, virtual phone service, dialers, and mobile messaging.