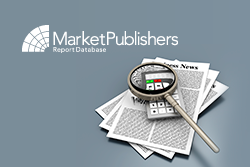 London, UK (PRWEB) November 13, 2013
Mobile applications and advertising are the leading mobile value-added services (VAS) in the pre-LTE market. However, the introduction of LTE alone does not bring about big change, as there are expected to be only around 185 million LTE subscribers across the globe against roughly 7.19 billion mobile-cellular subscriptions by end-2013. A transformation is expected to take place over the years, when certain major mobile VAS applications will created a strong market position for the network carriers.
Network operators are seeking to develop new revenue streams to grow their businesses. Some existing (concerns over-the-top (OTT) service providers) and emerging threats (direct (peer-to-peer) communications) pose great challenges to carriers. To deal with a threat of "dial around" VoIP over Wireless OTT network, operators offer their own "dialable" VoIP. They also need to offer rich communications suite (RCS) as a multimedia VAS application to withstand the OTT competition. Empirix, Samsung, OpenCloud, Tropo and Openmind Networks are some of the most prominent companies in the global VAS market.
In-demand research report "Mobile Value-added Services (VAS) in 4G: Market Analysis and Forecasts for LTE-based VAS 2013 – 2018" elaborated by Mind Commerce Publishing LLC has been recently published by Market Publishers Ltd.
Report Details:
Mobile Value-added Services (VAS) in 4G: Market Analysis and Forecasts for LTE-based VAS 2013 – 2018
Published: October, 2013
Pages: 178
Price: US$ 2,995.00
http://marketpublishers.com/report/telecommunications/mobile/mobile-value-added-services-vas-in-4g-market-analysis-n-forecasts-4-lte-based-vas-2013-2018.html
The report offers an insightful overview of the global market for VAS in 4G. It provides an in-depth assessment of the current state of LTE and examines VAS in the post LTE era, contains comprehensive analyses of various VAS application categories, presents insightful overviews of different country-specific markets with a detailed look at the infrastructure, spectrum and the competitive landscape in the countries under consideration. The report discusses the most important trends and issues with respect to the VAS market, contains conclusions and offers recommendations for players, besides presenting a vendor analysis from selected companies. In addition, the report outlines prospects for the future development of the VAS market.
VAS application categories covered in the study include: mobile data, voice over LTE (VoLTE), rich communication suite (RCS), mobile advertising, API-based apps, social networking, coupons and loyalty, geo-location, mobile gaming, mobile virtual goods, video, TV, and second screen, mobile health, mobile entertainment, machine-to-machine (M2M), connected vehicles, public safety, messaging (non RCS) and small cell targeted advertising.
Report Scope:

View on the long-term evolution of LTE.
In-depth overview of the LTE VAS.
Extensive analysis of the VAS market verticals.
Review of the key geographical markets for VAS.
Vendor analysis.
Discussion of the important VAS related issues.
Thorough overview of the trends prevailing in the VAS market.
Conclusions and recommendations.
Market future outlook through 2018.
More insightful research reports by the publisher can be found at Mind Commerce page.