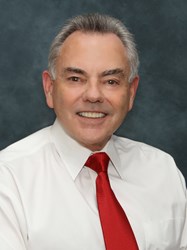 Cumming, GA (PRWEB) November 11, 2013
Page Barden, DDS, is educating patients about the dangers of gum disease, including the condition's association with pancreatic cancer. Early symptoms of periodontitis, such as bleeding gums and redness of the gums, are often disregarded as being innocuous; however, this infection of the gum tissue can result in low-grade chronic inflammation in the body. This type of inflammation can, over time, negatively affect the way that the immune system works. It is believed by researchers that this suppression of the immune system caused by the presence of gum disease can result in an increased risk of developing cancer cells. Dr. Barden believes in raising awareness about the link between periodontitis and pancreatic cancer, particularly during November, which is pancreatic cancer awareness month.
The journal Lancet Oncology published a recent study that indicated that even the presence of moderate gum disease in the body can increase an individual's risk of developing cancer by as much as 14 percent. For this reason, Dr. Barden recommends that sufferers seek professional dental care as soon as they suspect that they have this condition. Symptoms of gingivitis, the first stage of periodontitis, include easily bleeding gums, inflammation of the tissue around teeth, redness, and sensitivity. While this first stage can often by easily treated with better at-home care, more advanced cases may require surgery.
Dr. Barden is one of very few dental professionals in the United States certified to perform the Laser Assisted New Attachment Procedure (LANAP) on eligible patients. This is a minimally invasive form of periodontal surgery that uses a laser instead of a scalpel. The highly selective laser kills harmful bacteria and removes diseased tissue. It allows healthy tissue to remain intact, which results in short healing time. LANAP can be done in as little as two short sessions.
Dr. Barden encourages patients to seek out information related to the link between gum disease and serious overall wellness issues. Through increasing their knowledge and seeking timely treatment such as LANAP, individuals who suffer from periodontitis can greatly reduce their risk of developing a serious illness like pancreatic cancer. Visit http://www.georgiagumsurgery.com for more information.
About The Doctor
Page Barden, DDS is a dentist offering personalized dental care for Cumming, GA gum disease patients. Dr. Barden received his Bachelor of Arts from University of Denver. He continued his education at the University Of Detroit School Of Dentistry. After serving in the U.S. Air Force, Dr. Barden further extended his education at Indiana University where he earned a degree in Periodontics from the School of Dentistry. He is part of one percent of dental professionals providing the LANAP FDA cleared laser procedure for gum disease treatment. To learn more about Page Barden, DDS and his dental services visit his website at http://www.georgiagumsurgery.com and call (678) 648-1998.