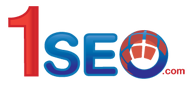 (PRWEB) November 13, 2013
1SEO.com, an industry-leading search engine optimization company based in Bucks County, PA is pleased to announce that they have recently acquired B Factor Group, LLC, a website design and development firm that was established back in 2007 by Mr. Robert T. Toeppner. For the past six years, Mr. Toeppner has led his company to achieve great success in the web design and development industry by providing many clients on the east coast with stellar and innovative websites. Although the major details of the sale were not given, Mr. Toeppner is slated to bring his eighteen years of knowledge and expertise in website design and development to 1SEO.com.
Along with Mr. Toeppner's knowledge also comes B Factor Group's current client base, as well as a team of talented professionals who are not only skilled in website design and development, but also mobile apps and email marketing. "There is no denying that Bob and his team will make a great addition. I also believe that Bob's leadership will help 1SEO.com grow even more, and he will be able to help expand our already-existing wide range of clientele," Lance Bachmann, founder and CEO of 1SEO.com said.
Since 2009, 1SEO.com has grown to become one of the most successful SEO companies in the United States. Just this past October, 1SEO.com was recognized as the 5th fastest-growing company in the Greater Philadelphia region by the Wharton Small Business Development Center. Additionally, the 1SEO.com team also had the chance to attend the first ever US Search Awards held in Las Vegas, NV, where they were a finalist in three different categories. With an array of awards already adorned throughout 1SEO.com's office, as well as a consistent number of top rankings on TopSEOs, "the independent authority on search vendors" and website magazine, this can only mean that more success is to be had for this SEO company following its acquisition of the B Factor Group.
About 1SEO.com:
1SEO.com is located in Bucks County, PA, in a state-of-the-art office right off Route 13. Those interested in hearing more about their services can either give the company a call, or 1SEO.com invites any people interested to visit their office in order to speak with a representative of the company.
To hear more please visit http://www.1seo.com.