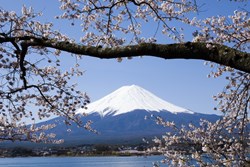 Japan enjoys a privilege as a healthy population with a highly efficient healthcare system, offering high quality treatment at surprising low prices.
(PRWEB) November 12, 2013
Medical tourism portal, myMEDHoliday.com, further expands its coverage of top medical tourism destinations around the world, to include Japan as a new destination for its medical tourism information portal. myMEDHoliday offers the web's best source for medical tourism information, by giving medical tourists direct access and contact to Hospitals, Specialist Clinics, Spas, and Medical Tourism Agencies at the top medical tourism destinations worldwide.
Japan as a nation enjoys a high status as one of the world's most healthy places with the highest life expectancy and one of the lowest infant mortality rates in the world. As one of the most developed countries in Asia, Japan has one of the most efficient health care systems in the world with universal health coverage existing for the Japanese since 1961. Universal health care coverage funds every citizen's health needs from consultation and examination, to treatment and even surgery.
Although Japan is well known for its high-cost of living, healthcare costs in Japan remain low because of highly efficient cost containment mechanisms implemented by the government including its unified fee schedule, prohibiting insurance company profits and limiting doctor fees. Japan's high-tech culture has flowed over to the field of medical equipment and technology giving patients access to the most advanced diagnostic equipment. Particular competitive advantages include specialization in minimally invasive procedures, regenerative medicine for damaged and diseased body tissues and organs, and major research efforts in the field of Oncology (cancer) resulting in some highly effective treatment methods, which are not commonly available in most countries.
"Japan enjoys a privilege as a healthy population with a highly efficient healthcare system, offering high quality treatment at surprising low prices. We are including Japan to the site because of these very reasons and its advantageous value proposition to overseas visitors as leaders in the field of cancer treatment, regenerative medicine and cutting edge medical technology", as says Jidapa Julakasilp, Managing Director at myMEDHoliday. "The Japanese government has realized its medical tourism potential and is aligning efforts to better serve international visitors including offering patients a six month medical visa, implementing a third party accreditation system for medical facilities, greater promotional efforts for overseas patients, all aiming to make Japan a more foreigner-friendly medical environment."
Included in the Japan section of the site, myMEDHoliday offers information regarding travel information to Japan, visa requirements, Japanese healthcare system information and a medical tourism guide for Tokyo. There are 20 hospitals and clinics listed on the site which can be accessed under the Japan section or by clicking this link: http://www.mymedholiday.com/country/japan.
Medical facilities, hospitals, specialist clinics, wellness centers and medical tourism facilitators that meet certain criteria are able to list their services on myMEDHoliday.com totally free of charge. To learn more please visit: http://www.mymedholiday.com/add-your-business/115.
About The Company:
myMEDholiday.com is a comprehensive Medical Tourism portal and ratings site with offices in San Francisco, CA and Bangkok, Thailand. They provide direct access to detailed information about top medical and healthcare facilities around the world, giving patients the tools to locate, compare and contact medical travel or medical tourism providers quickly and conveniently. Their management team has over 15 years of experience in online travel and internet marketing, and has implemented a wide range of successful websites and e-marketing campaigns. Their aim is to work on behalf of patients and give them the best information available to make the right choices, while helping them find a safe, effective and cost-saving solution for their health and medical needs.
To learn more, please visit http://www.mymedholiday.com.