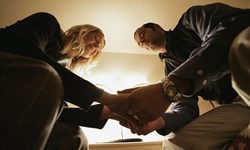 Los Angeles, California (PRWEB) November 14, 2013
According to a new survey by PositiveSingles.com, a dating site specially designed for people who are living with STDs such as herpes, HIV, AIDs etc, STD females care more about religion compared with STD males when seeking their match on the site.
This site surveyed all its members in order to discern how religion influences people when choosing a match. The results revealed that the vast majority of people, 62.52 percent, have no preference about their matches' religion. 30.2 percent prefer to date people with a certain religion. 21.59 percent hope to find a Christian.
The survey also indicated that religion has different effects on STD males and females when choosing a match. 71.34 percent of males don't think religion is a problem that should be considered when seeking out a partner. Only 23.09 percent want to date people who have religious beliefs. While for STD females, nearly 48.08 percent need not to know whether their match believes in God or not. 41.86 percent prefer to find a partner with religions.
"We are surprised to learn that almost two-fifths of our female members prefer to date males with certain religions," said Jeffery Z, the Marketing Manager of PositiveSingles.com. "It seems that religion really plays a role in their life, especially for many females. That may be the reason why females care much about religion compared with male members."
Religion is not the vital element that decides whether two people can be together. But if two people have the same belief, religion may be one of the major parts for their dating and life.
About PositiveSingles.com
As the largest and most trusted online dating site for people living with Herpes, HPV, HIV / AIDS, Hepatitis, Chlamydia, Gonorrhea, Syphilis and other STDs, PositiveSingles.com is completely anonymous and cares about members' privacy more than other sites. You are not required to submit any information that you are not comfortable with on this site. Whatever you are looking for Herpes dating, HPV dating, HIV AIDS dating, or any other STD dating, PositiveSingles.com is the best place.