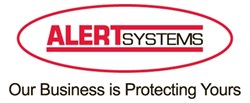 Thefts can affect businesses of all sizes, yet these incidences on smaller, independent stores can have a hugely negative impact on business.
(PRWEB UK) 14 November 2013
It has been reported by the Cambridge News in an article published on November 7 that CCTV images have been released as part of police enquiries into the alleged theft of £400 from a toy shop at approximately 4pm on Saturday 2nd November. Cambridge News reports that a teenage member of staff was intimidated into a corner of the shop by a man while another allegedly broke into the till. It's reported that when a customer approached the till as the incident occurred, the individual allegedly presented himself as an employee.
The owner of the Cambridge Toy Shop, Vivienne Watson, told Cambridge News that independent stores such as hers suffer from thefts, particularly as they rely heavily on Christmas trade.
Police have released the CCTV images of two men in the hope that the individuals can be identified and that anyone who has information will come forward. Detective Sergeant Chris Tatum-Horsfield, who is investigating the incident, told Cambridge News that:
"This was a planned burglary and we are keen to catch those responsible. The offenders got away with money from the till which has caused great inconvenience to the shop's business."
As a leading business security provider, the CCTV specialists at AlertSystems closely follow CCTV-related news. A representative for the company offered their thoughts on the release of these CCTV images:
"Thefts can affect businesses of all sizes, yet these incidences on smaller, independent stores can have a hugely negative impact on business. With this in mind it is important to have sufficient security measures in place to protect the premises in the case of incidents. Installing high quality CCTV in vulnerable areas of the store such as the till or in areas which receive heavy footfall such as entrances and exits can be vital in helping police with their enquiries in the case of a crime.
Furthermore, planned thefts are notoriously difficult to predict and prevent, so it is important to have CCTV security systems in place to offer reassurance to members of staff and customers. The footage can offer assistance to police in their investigations should a theft occur, while members of staff can use the footage to ascertain possible methods of preventing or dealing with similar incidents should they occur in the future."
AlertSystems manage and maintain over 5000 security installations throughout the UK and are specialists in providing business security solutions. Offering professional service and a complete range of security services such as monitored alarm systems, Automatic Number Plate Recognition and Avigilon CCTV security systems. AlertSystems offers effective and reliable solutions to security problems.