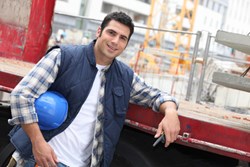 "Movingtruckrental.com now provides flat bed truck rental services"
Rochester, NY (PRWEB) November 15, 2013
New flatbed trucks can cost $100,000 or more. Even used ones run upwards of $20,000. But now, business owners who rely on flatbed trucks to run their business successfully can find and compare short-term and long-term rental quotes from a variety of truck rental companies at Movingtruckrental.com.
The company prides itself on simplifying the moving vehicle rentals for customers throughout the nation. Now, that also includes those who need to lease a flatbed truck. This includes, movers who transport heavy and irregularly shaped items, landscape businesses in need of equipment haulers, farmers, ranchers, construction companies, towing services or even certain kinds of courier services.
Typically, people lease flatbed trucks to avoid the hassles of maintaining their own fleet or to get their business started until they can afford to purchase their own flatbed truck. These vehicles can be leased on a short-term or long-term basis.
"The key thing," stated Movingtruckrental.com CEO, Mr. Calvin Davis "is knowing what you're using the truck for and then we can help you figure out what type of flatbed will work best for you." There are basically two types of trucks. Rigid ones are useful in the landscaping and construction industries, while articulated ones work best for towing services.
Before people rent flatbeds, they should know their load carrying requirements. Most can handle over 9000 pounds, but the beds can range in size from 10 to 20 feet. Some have railings for the added safety of transported good or equipment. Also gas mileage varies from 6 to 15 miles per gallon. Local drivers will likely prioritize maneuverability, while long-distance haulers may want added features, such as a sleeper cabin.
The website http://www.movingtruckrental.com/ includes an informational guide that helps users identify the right truck for their needs. The guide lists four areas to pay close attention to when test driving a possible flatbed rental, including seat quality, visibility, maneuverability, and temperature-controlled sleeper compartments. The site also offers free quotes.
"We do not rent trucks." stated the spokesmen. "We facilitate the truck rental process. This includes helping prospective truck renters to find good truck rental companies with great prices. It also involves informing our users on the questions to ask, pitfalls to avoid, and details to consider before they make a long-term commitment on a flatbed truck rental."
In addition to flatbed rentals, the company offers free quotes for full-service and self-service moving trucks, cargo vans, pickup trucks and auto transporters.
To learn more about the site or to lease a flatbed truck, visit http://www.movingtruckrental.com/flat-bed-truck-rental.html.