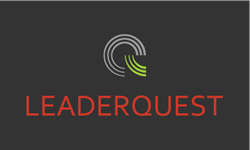 The BLS OES findings for Texas reports the current annual median wage of Systems Software Developers at $99,000 and Application Software Developers at more than $93,000.
Denver, Colorado (PRWEB) November 15, 2013
According to the most recent Bureau of Labor Statistics, Occupational Employment Statistics (BLS OES) 2012, Texas is projected to have one of the largest opportunities for IT employment in the country. In keeping with demand, LeaderQuest has expanded its offerings to include more software development training with specific courses in HTML5, Javascript, CSS3, C#, Microsoft Visual Studio, Windows Azure and more. The same BLS OES findings for Texas, reports the current annual median wage of Systems Software Developers at $99,000 and Application Software Developers at over $93,000.
When asked about the company's success and expansion, Tim Kalil, Texas Regional Director of Career Training Services said, "I am excited to lead LeaderQuest into a new market. We are continuing to offer our courses through a variety of modalities, catering to our broad base of clients and their learning preferences. We will continue to offer our LQL (LeaderQuest Live), VLL (Virtual Live Learning), MEL (Mentored eLearning) and, of course, our face-to-face instructor-led courses in all locations."
Similar to Colorado, the LeaderQuest Dallas team plans to focus on helping individuals begin or advance their careers in IT and Project Management, as well as working directly with companies to provide customized training solutions, continuing education and re-certification. Kalil states, "The training we provide at the individual and organizational levels is designed to help companies improve operational efficiency through high-performing workforces. At the individual level, LeaderQuest has a constant supply of newly skilled and certified IT professionals ready to fill open jobs. At the organizational level, we help fill the open jobs with IT talent, as well as to train the existing workforce to meet the needs of the changing IT market. We are excited, as a company, to bring these offerings to a new market and support the IT job market in the Dallas region."
The company is currently offering its line up of virtual learning courses to a national audience and anticipates being able to offer face-to-face, instructor led courses in the new training facility before the end of this year.
About LeaderQuest
Headquartered in Denver, Colorado, with regional facilities in Colorado Springs, Colorado, and Dallas, Texas, LeaderQuest is a proven leader in learning and career training solutions. LeaderQUEST has trained thousands of IT and business professionals since its inception in 2001 and leverages a range of capabilities in delivering its solutions including hands-on courses, intensive training, engaged mentorships, and tens of thousands of online learning resources. All of this is delivered by a team of technology and business experts bringing results-oriented solutions to individuals, enterprises, and government clients.
http://www.leaderquestonline.com
###