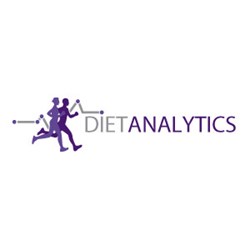 Cambridge, MA (PRWEB) November 14, 2013
Media Program Network, which recently launched the food content website Cook123, has introduced another site called DietAnalytics.
DietAnalytics is a data-driven diet recommendation engine. Users fill out a quick questionnaire that gives DietAnalytics enough information to make personalized diet, supplement, and fitness recommendations.
DietAnalytics seeks to help consumers navigate the complex world of health and wellness.
"There are literally thousands of diets out there," stressed CTO Ted Chan. "How do you figure out which ones will work? You can't do them all - believe me, I've tried. The truth is, whether a diet will work is often based on the person. We want to connect people to the diets and fitness plans that will help them the most."
DietAnalytics has its roots in Cambridge, MA, near MIT. It employs the best in high-end tech talent to develop cutting-edge algorithms to best achieve this goal and make diet recommendations that are both effective and genuinely personalized.
Diet Analytics is owned and operated by Media Program Network, Inc., a privately held content company created by media and Internet professionals, including veterans of the newspaper business and founders of The Food Network & Wine TV.