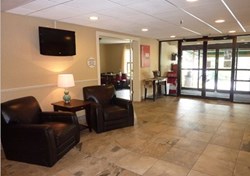 We are humbled by the response received in the latest PWM airport parking reviews.
Portland, ME (PRWEB) December 04, 2013
Greenbee Parking, a fast growing airport parking service, has received rave reviews from travelers using the busy Portland Maine (PWM) airport and utilizing their services. In the latest PWM airport parking reviews their customers have revealed their pleasant experience of dealing with Greenbee Parking for all their parking needs. It is not only super easy to pre-book the parking space of their choice, but they can be assured of a secure spot even with last minute bookings. What clinches the deal however is that with Greenbee all customers have an option to save a bundle on their parking expenses, anything between 30-75% more savings as compared to the usual rates. While there are massive savings options for all long term customers, Greenbee offers considerable discounts for those who need the space for a shorter duration as well, something that is difficult to get elsewhere.
"We are humbled by the response received in the latest PWM airport parking reviews," said Christine Cooper – Marketing Coordinator, Greenbee Parking. "We have always focused our services at maximum customer comfort before profits and these reviews show that we have been successful in our endeavors. They have given us further motivation to come up with more innovative deals and parking options."
Portland International Jetport Parking Information
Portland International Jetport maybe a mid-sized airport but is a major transportation hub for the state of Maine. The airport is known for its smooth running operations which can easily handle a volume of over 1.7 million passenger footfalls despite its size. Along with its excellent infrastructure and impeccable customer service it has also received recognition for being the third most affordable airport in New England. With increasing business and increase in airline operations authorities have realized the need for expansion which has in turn resulted in massive $75 million renovations. A major focus of these renovations has been to improve airport experience along with the airport parking scene which is focused at offering a pleasant traveler experience here. These public projects have perfectly coincided with services offered by private entities like Greenbee Parking who have come up with multi-level and innovative deals for all travelers here. Whether booked for a long term or for a shorter duration, all Greenbee customers can now expect to make major savings on their bookings. These advantages have led to rave accolades for them in the latest PWM airport parking reviews.
The Greenbee Airport Parking Solution
Greenbeeparking.com is the connection between consumers and parking vacancies in close proximity to major airports and seaports. The parking spaces are very affordable because the company has negotiated discounted rates with major hotel chains for the parking spaces that are not currently occupied. Here's how it works.
Greenbee Parking puts the available inventory of parking spaces on their website to be reserved by business and leisure travelers looking for cheap airport parking. This alternative method for finding parking equates to significant savings for the traveler. You can learn more about their offers from (http://www.youtube.com/watch?v=WWLybHNYjYQ) or via the web at (http://www.greenbeeparking.com).
About Greenbee Parking
Greenbee Parking is the nation's most innovative long term parking company, with a new way of making long term parking affordable. The company is rapidly adding new airports to its network.