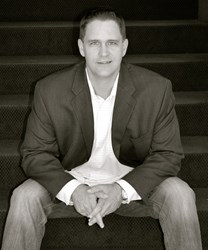 Product knowledge without sales skills is worthless.
Temecula, CA (PRWEB) November 14, 2013
As part of his regular podcast series with industry leaders in CRM, social media, sales and marketing, marketing automation, and more, Wes Schaeffer, The Sales Whisperer®, interviews Jill Konrath. She is the author of "Snap Selling" and "Selling to Big Companies."
Konrath points out to Schaeffer that today's buyers are savvy about their many options and go online to find the answers they need well before they get to a sales person. Many sellers are still stuck in the mode of thinking they must sell and convince and that they know best. However, the prospect is often just looking to have a conversation with an intelligent person that can help them. She urges sales people to, "Take off the stupid sales hat!"
Konrath shares with Schaeffer a number of techniques she uses to research potential clients before she ever meets with them. In turn, she adds that those same people will probably Google you and asks, "What will they see? Product knowledge without sales skills is worthless."
To hear the full podcast, go to http://www.thesaleswhisperer.com/session16.
About The Sales Whisperer®
Wes Schaeffer is a sales and marketing industry leader who works with and specializes in the Infusionsoft sales and marketing platform. He and his team of Infusionsoft Certified Consultants educate, support and train clients on sales and marketing practices including social media, SEO, CRM, email marketing, and ecommerce.
Visit http://www.thesaleswhisperer.com to learn more about the company, and discover how it can help your business grow.