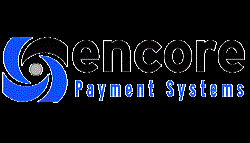 Addison, TX (PRWEB) November 15, 2013
If you visit any large retailer in the world, you will notice the vast majority are taking full advantage of a gift card marketing program of some type. Encore Payment Systems recognizes that a gift card and loyalty card program can increase revenue and customer base for even the smallest businesses. However, these smaller businesses are reluctant to try this highly demanded concept for fear of high costs or complicated systems. Encore Payment Systems now offers a low cost gift card/loyalty card service to their merchants. These programs have a proven track record and will allow businesses of any size the opportunity to increase revenue by providing an alternative payment method for their customers that is as easy to use and manage as any other form of payment.
Implementing a gift card/loyalty card program has never-ending benefits. Primary benefits include:

Increased customer base: Each gift card purchased brings in two customers, the person who purchases the card and the gift card recipient.
Increased customer loyalty: Incentives customers earn for shopping more frequently create customer loyalty and a higher volume of sales.
Exposure: Gift cards are exceptional advertising. Your customers give a "mini-billboard" to their friends and families and considering the average consumer opens their wallet 6-10 times per day, there are opportunities to present your business to consumers constantly.
Sales: 61% of gift card recipients spend more than the value loaded on the gift card and are more likely to purchase full priced items rather than sale items.
Customer Service: By providing the ability to accept returns without a receipt (as a gift card credit) or taking care of customer service issues with a gift card, your customers will be satisfied and happy to return to your business.
Another particularly helpful benefit of electronic gift cards/loyalty cards is better tracking and reporting. Gone are the days of paper cards or certificates. When a business uses an electronic version of gift and loyalty cards, there is better recognition and visibility; not to mention sales increase by 50% over the paper counterparts.
The Encore Payment Systems gift card program allows merchants the ability to track all gift card activity online – which means no bookkeeping on the merchant's side. With the holiday shopping season upon us, Encore is offering 100 customized gift cards at no cost to all new merchants.
For further information on products and merchant services offered with Encore Payment Systems, visit http://www.encoreps.com.
About Encore Payment Systems
Encore Payment Systems was established for the purpose of providing electronic payment processing solutions and other value-added services to small and medium-sized merchants throughout the United States. Encore is a leader in the electronic payment processing field providing credit card, debit card, ATM card, gift card, prepaid card, EBT and check processing services. Encore maintains a sincere dedication to superior customer service and an honest and ethical approach to acquiring new customers. This vision has enabled Encore to become one of the fastest growing companies in the industry excelling in all aspects of merchant services. Encore Payment Systems is located at 3801 Arapaho Road, Addison, Texas 75001. For more information, visit http://www.encoreps.com, http://www.twitter.com/EncorePS or http://www.facebook.com/EncorePS.