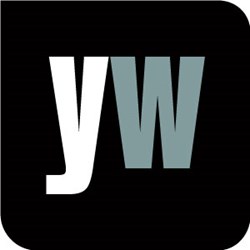 London, UK (PRWEB UK) 28 November 2013
Ice hockey player Pascal Dupuis has recently announced the arrival of his own line of Dijon mustard, NBC Sports reported November 8th. According to the article, "Pascal Dupuis has his own line of Dijon mustard," Dupuis Dijon Mustard is the official condiment of Pittsburgh Penguins forward Pascal Dupuis. NBC Sports noted the website announcement, which said, 'The new and improved Dupuis Dijon is now available. Pittsburgh Penguins forward Pascal Dupuis's mustard is back just in time for the playoffs. Get your bottles today!' (http://prohockeytalk.nbcsports.com/2013/11/08/pascal-dupuis-has-his-own-line-of-dijon-mustard/)
With this in mind, Yourwellness Magazine investigated the health benefits of mustard. Yourwellness Magazine commented, 'Mustard is a much-loved ingredient around the world, but did you know it was also a powerful tool in complementary wellness? Not only is it one of the healthiest herbs with almost no calories, but mustard greens and mustard seeds have been used as herbal remedies for numerous ailments since olden times, and remain very popular today. Even if you don't forgo your trip to the doctor for a hot dog with extra relish, mustard is very beneficial to your wellness, providing vitamins, protein, fibre, omega-3 fatty acids and antioxidant minerals, such as iron, manganese, magnesium, phosphorus, calcium, zinc and selenium.' (http://www.yourwellness.com/2013/11/must-ard-herb-good-health/#sthash.olL1vKp6.dpuf)
Yourwellness Magazine outlined seven major health benefits of mustard:
1. Lowers temperature. The myrosin and sinigrin found in mustard generate heat, which speeds up metabolism, increases blood flow and, as a result, causes sweat.
2. Stimulates the digestive system. As mustard is hot and spicy, it stimulates the secretion of saliva, which aids the digestion process.
3. Prevents cancer. In black and brown mustard, there are isothiocyanates, which have been shown to inhibit the growth of cancer cells.
4. Improves skin. The sulphur in mustard can be very beneficial for treating skin ailments.
5. Relieves inflammatory diseases. The anti-inflammatory properties of mustard can help to reduce the severity of asthma, migraines or rheumatoid arthritis.
6. Enhances heart health. Mustard greens and seeds contain magnesium, which is very effective against high blood pressure.
7. Protects the brain. The high levels of magnesium and selenium found in mustard seeds make them very effective against age-related memory disorders like Alzheimer's.
To find out more, visit the gateway to living well at http://www.yourwellness.com.