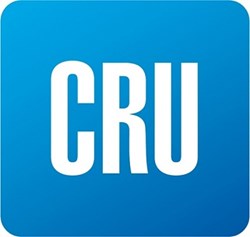 By subscribing to our new UAN Market Outlook, businesses will receive an insightful view of the industry's future.
London, United Kingdom (PRWEB UK) 14 November 2013
CRU, independent commodity industry analysis and management consultants in the global metals, mining and fertilizer industries, has released their new UAN Market Outlook.
UAN (Urea and Ammonium Nitrate) meets approximately 5% of global nitrogen needs, though in the US it accounts for almost 30% of domestic nitrogen fertilizer consumption. The US experienced high domestic gas prices between the 1990s and early 2000s, which caused them to close a large amount of their own nitrogen capacity, increasing their dependence on imports. However, since then the US nitrogen industry has seen substantial growth, with more than 3 million tonnes of new UAN capacity being created.
In their new Outlook, CRU provides a comprehensive insight into the potential outcomes of the recent investment boom in the US gas market (known as the 'shale revolution'), forecasting the market's future and the possible changes on the horizon. Subscribing to CRU's UAN Market Outlook will help companies understand: how the US's UAN expansion will impact producers around the world; how future supply and demand will proceed, with CRU's Project Gateway System; how the drivers for UAN prices will develop in the next five years; where the demand for UAN is seeing the most growth and its agricultural drivers. Subscribers can access the Outlook on their laptop, their tablet or their smartphones.
"The US's capacity expansions are likely to change the balance of the world's UAN trade, with new domestic supply replacing imports," said a spokesperson for CRU. "By subscribing to our new UAN Market Outlook, businesses will receive an insightful view of the industry's future."
For more information on CRU and their services, visit http://www.crugroup.com or call +44 (0)20 7093 2000.
About CRU:
CRU Group was established in 1969, and has since become the leading business for independent market analysis and management consultancy across three areas of the global commodity industry: metals, mining and fertilizers. With more than 220 expert staff, CRU employs engineers, economists, geologists, metallurgists and chemists. CRU is based in London, Pittsburgh, Beijing, Santiago and Mumbai, with representative offices in Sydney and Sao Paulo.
Contact:
Julie Cunningham
CRU Group,
Chancery House,
53-64 Chancery Lane,
London
WC2A 1QS
United Kingdom
Email: press(at)crugroup(dot)com
Tel: +44 (0)20 7903 2000