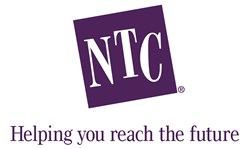 Our uniquely talented team of educators and storytellers offer tremendous value to our clients with our new stand-alone products and services.
Minneapolis, MN (PRWEB) November 18, 2013
For the first time, The National Theatre for Children, Inc. (NTC) is "unbundling" its products and services, going head-to-head with major custom educational publishers and branded content providers including Scholastic, Simon and Schuster, Pearson, Highlights for Children and Discovery Education. Since its founding in 1978, NTC's core product has been educational theatre by professional actors delivered on behalf of sponsoring organizations into K-12 schools throughout the country. The company will continue to provide these theatrical, all-school assemblies for clients but will now offer a comprehensive platform of unique, turn-key programs that can be delivered independently of an educational theatre tour. New products for the preK-12 grades include:

Custom print and digital curriculum
Extracurricular events for students and parents
Professional development for educators
Volunteers-in-the-schools programming
NTC has always been a leader in providing custom-designed print and digital curriculum, extracurricular events and speaker bureau support but up till now, they were only created as part of a comprehensive educational theatre tour. That's no longer the case. "We recognized that we have award-winning expertise above and beyond the live theatre, all-school assembly format," says Ward Eames, Founder and President of NTC. "Our uniquely talented team of educators and storytellers offer tremendous value to our clients with our new stand-alone products and services."
In fact, it's this ability to "tell stories" – on stage, in print curriculum, in digital curriculum, etc. – that separates NTC from the competition. "When you can tell a good story, it touches people emotionally," says Bob Beverage, Vice President of NTC. "That's what has always made our theatre and branded curriculum programs so memorable – we touch their hearts with the story and their minds with the educational content. It's a powerful combination that is an inherent part of every NTC educational project."
For over 35 years, NTC has worked with organizations that have a mission, goal or mandate to make a real difference in their communities at the local, regional and/or national levels. These programs are funded by corporate, non-profit and government agencies with important messages regarding subjects such as: STEM (science, technology, engineering and math), energy education, health, safety, environment, financial education, bullying-prevention and more. The company also established its own 501(c)3 non-profit, the NTC Research Foundation, as a vehicle for developing, measuring and disseminating (publishing) better ways to educate young people about important life skills utilizing a combination of outcome-based educational pedagogy. NTC's success at blending storytelling and educational curriculum is well-documented in multiple research studies.
NTC recently added an Educational Audit to its repertoire of services. Developed to assist corporate and non-profit companies in maximizing the return on their investments, the Audit identifies six key metrics that measure the success of school programs. It's a comprehensive, multistep process that generates a gap analysis by comparing the business objectives of an organization's education effort against the actual results of the school programming. By assessing the strengths and opportunities represented and aligning their useful application across key corporate departments, NTC is able to present targeted recommendations for a building and maintaining a coherent school strategy moving forward.
"The unbundling doesn't change our mission in any way," says Eames. "We are still dedicated to making a real difference in the lives of students, their families and educators by providing educational programs free-of-charge into the nation's schools. And we are still committed to delivering engaging educational content through the power of live, professional theatre. Offering these additional kinds of programs to our clients is just the next step in our corporate evolution."
About NTC and the NTC Research Foundation
NTC is the largest touring educational theatre company in the world. Since 1978, NTC has successfully tackled one important issue after another including: financial literacy, electrical safety, water conservation, health care, smoking prevention, recycling, wise energy use, renewable energy, nutrition, and bullying prevention, (to name a few). Our educational outreach programs are entirely underwritten by corporate, non-profit and governmental sponsors who want to be associated with delivering healthy-living messages to students and their families. Studies conducted throught the research foundation are published in the leading academic and industry media. NTC actively engaging 2.8 million students and parents through its programming on a yearly basis: http://www.NTCcorporate.com.