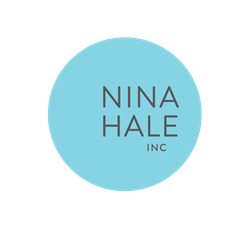 We used Facebook's advanced targeting in unique ways to be respectful to our audience's Facebook experience.
(PRWEB) November 14, 2013
Digital marketing agency, Nina Hale, Inc. (NHI), was recognized for their work with Starkey Hearing Technologies at the Minnesota Health Strategy & Communication Network (MHSCN) Award of Excellence Dinner on Wednesday, November 13.
NHI received two awards – one for a highly-effective paid social media campaign on Facebook for a new Starkey product, and another for dramatically increasing non-branded organic search traffic to Starkey.com. Starkey is a world-leader in hearing aid manufacturing, based in Eden Prairie, Minnesota.
The NHI paid search team was challenged with generating leads for Starkey's new Xino Tinnitus product, a unique hearing aid that also provides relief from ringing in the ears and other aggravating symptoms of tinnitus. "The tinnitus campaign was really fun because of the social media element," said Senior Search Specialist, Josef Severson. The NHI paid search team included Severson; Associate Director of Search Engine Marketing, Mike Grinberg; and Account Manager, Bridget Bailey.
Using an extensive Facebook paid ad campaign, the NHI team doubled weekly online lead volume and increased weekly call and appointment volume by 150%, while decreasing cost per appointment by 400%. The Xino Tinnitus campaigns also provided a lift in social media interaction and sharing, and tapped in to audiences not previously engaged with Starkey's traditional hearing products.
"Paid social can be difficult because of the instantaneous feedback from Facebook comments," said Severson. "We used Facebook's advanced targeting in unique ways to be respectful to our audience's Facebook experience. When paid social is implemented well, users will reward you with a positive sentiment and an increased volume of leads."
For the search engine optimzation (SEO) award, "we were able to increase non-branded organic visits 178.18% compared with the first six months of 2012, and increased non-paid conversions 60% in Q2 over the same time period in 2012," said Associate Director of Measurement and Analytics, Luke Schlegel. The NHI SEO team included Schlegel; Associate Director of Content Marketing, Leslie Gibson; and Account Manager, Bridget Bailey.
"The team at Nina Hale has gone the extra mile to optimize our sites, and we are seeing significant increases in organic search traffic," said Michael A. Nelson, Senior Manager of Interactive Marketing with Starkey Hearing Technologies. "They have done a great job working with our internal team to implement tangible change to drive our SEO forward."
Nina Hale, Inc. is a search and social media agency with an analytical, measured process for growing brand awareness and revenue through online channels. The agency was listed in Inc. Magazine's 5000 Fastest Growing Companies in 2013, and was included in the Minneapolis/St. Paul Business Journal's Best Places to Work for the third year in a row. The agency creates digital marketing strategies with execution of SEO, pay-per-click, social media, analytics and content marketing. Nina Hale, Inc. was established in 2005 and is a nationally certified woman-owned business (WBE).