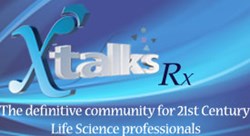 (PRWEB) November 20, 2013
Executives at leading biopharma organizations are reengineering the way they develop and market drugs. They are doing this by making market access planning an integral part of their organization and incorporating clinical and economic benefit in product development and commercialization decisions. Changing demands in the healthcare system is changing how the industry assesses a product's viability. Specifically, organization's are now considering the economic benefit that can support the use of a particular drug/device in the context of its efficacy and competitive position. One specific approach that is being used is the application of economic and clinical outcomes models in early to mid-stage clinical development.
In this short, 30-minute webinar, attendees will learn how the Archimedes Model was applied by Eli Lilly and Company to prioritize early stage compounds for development. The following topics will be covered:

High level case study
Brief overview of the Archimedes Model
Detailed case study
Q&A
For more information about this online seminar or to register, go to http://xtalks.com/Healthcare-Modeling-and-Market-Access.ashx
Xtalks, powered by Honeycomb Worldwide Inc., is a leading provider of educational webinars to the global Life Sciences community. Every year thousands of industry practitioners (from pharmaceutical & biotech companies, private & academic research institutions, healthcare centers, etc.) turn to Xtalks for access to quality content. Xtalks helps Life Science professionals stay current with industry developments, trends and regulations. Xtalks webinars also provide perspectives on key issues from top industry thought leaders and service providers.
To learn more about Xtalks visit http://www.xtalks.com
Contact:
Michelle Tran, Marketing Manager
+1 (416) 977-6555 ext 224
mtran(at)xtalks(dot)com